Baby socks
I ready made slippers and socks but never baby sock.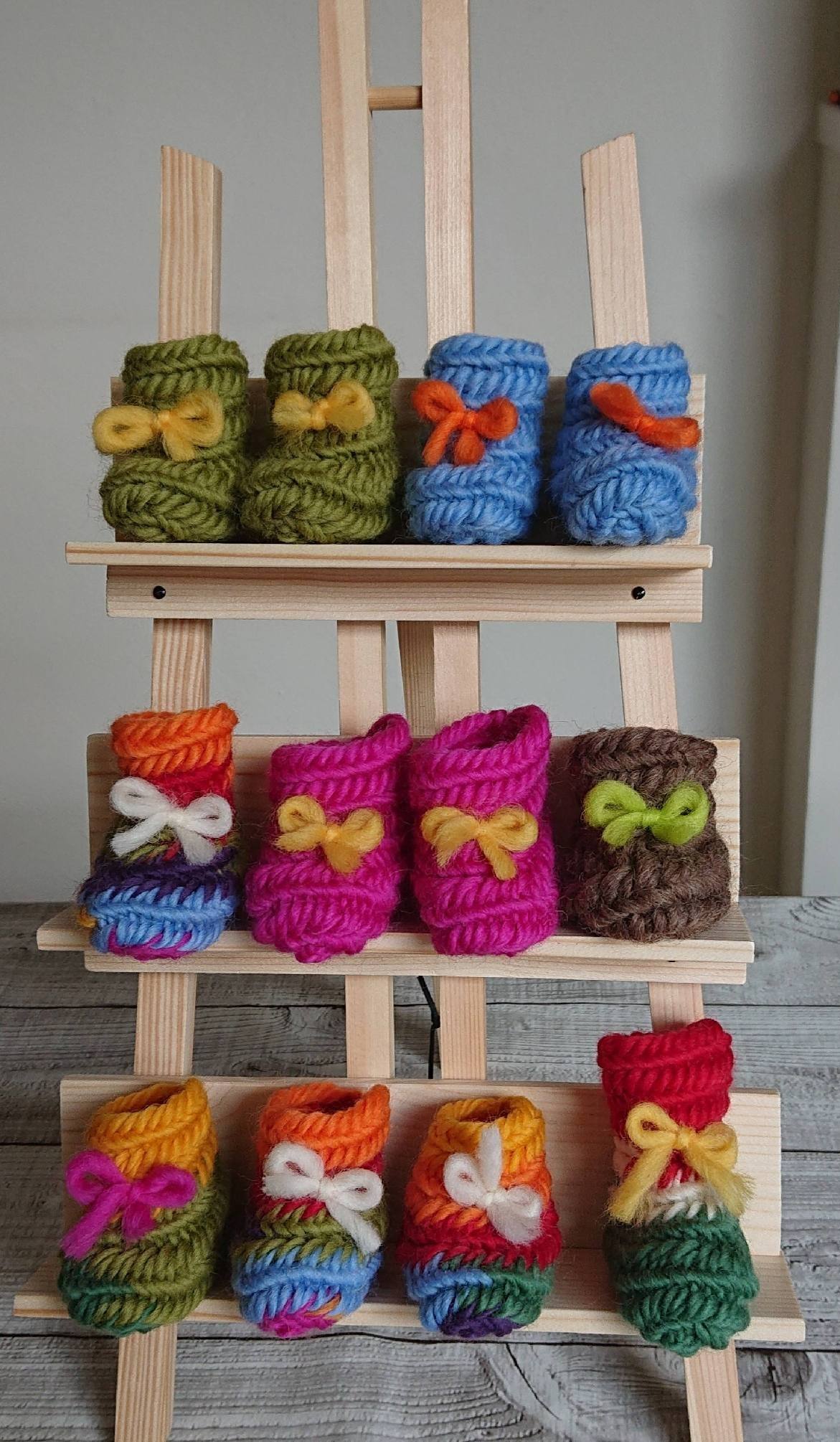 These were my first tries, and now i have invented a good pattern. The bow ties were nice but not functional and needed replacing. In the next photo you can see my baby socks, which i am quite proud of.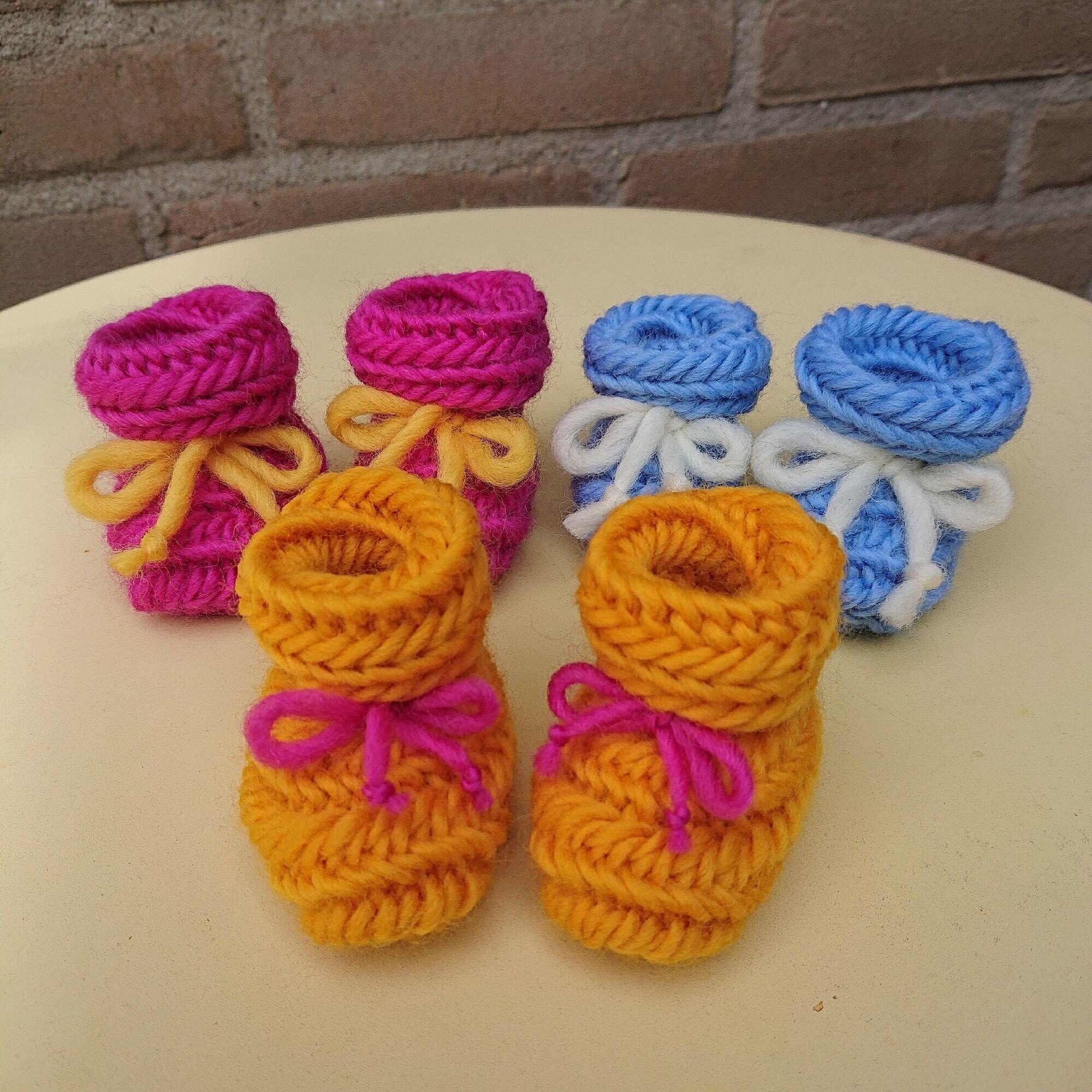 Delft blue tiles color palette of the next sock.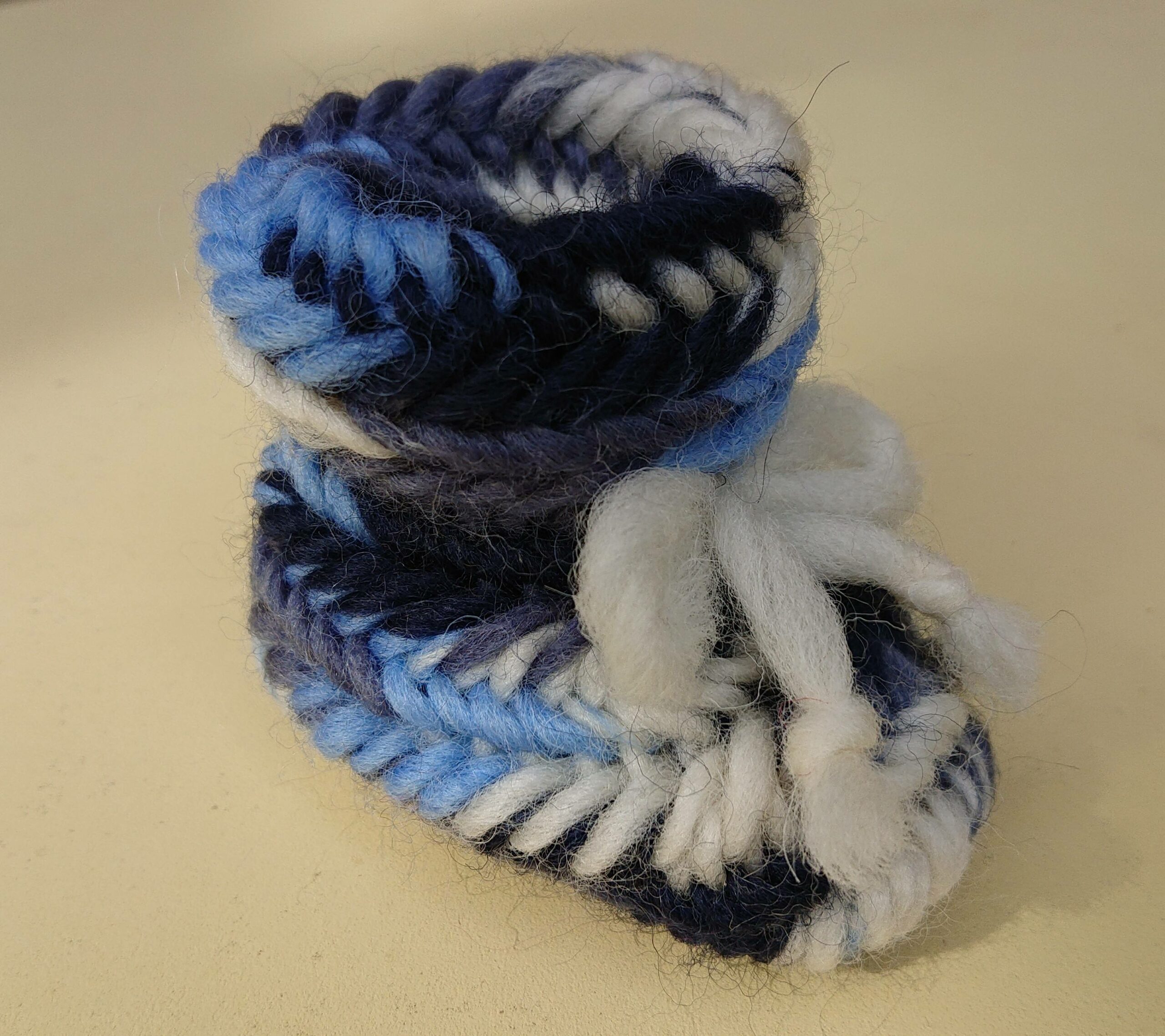 Green colors was next example.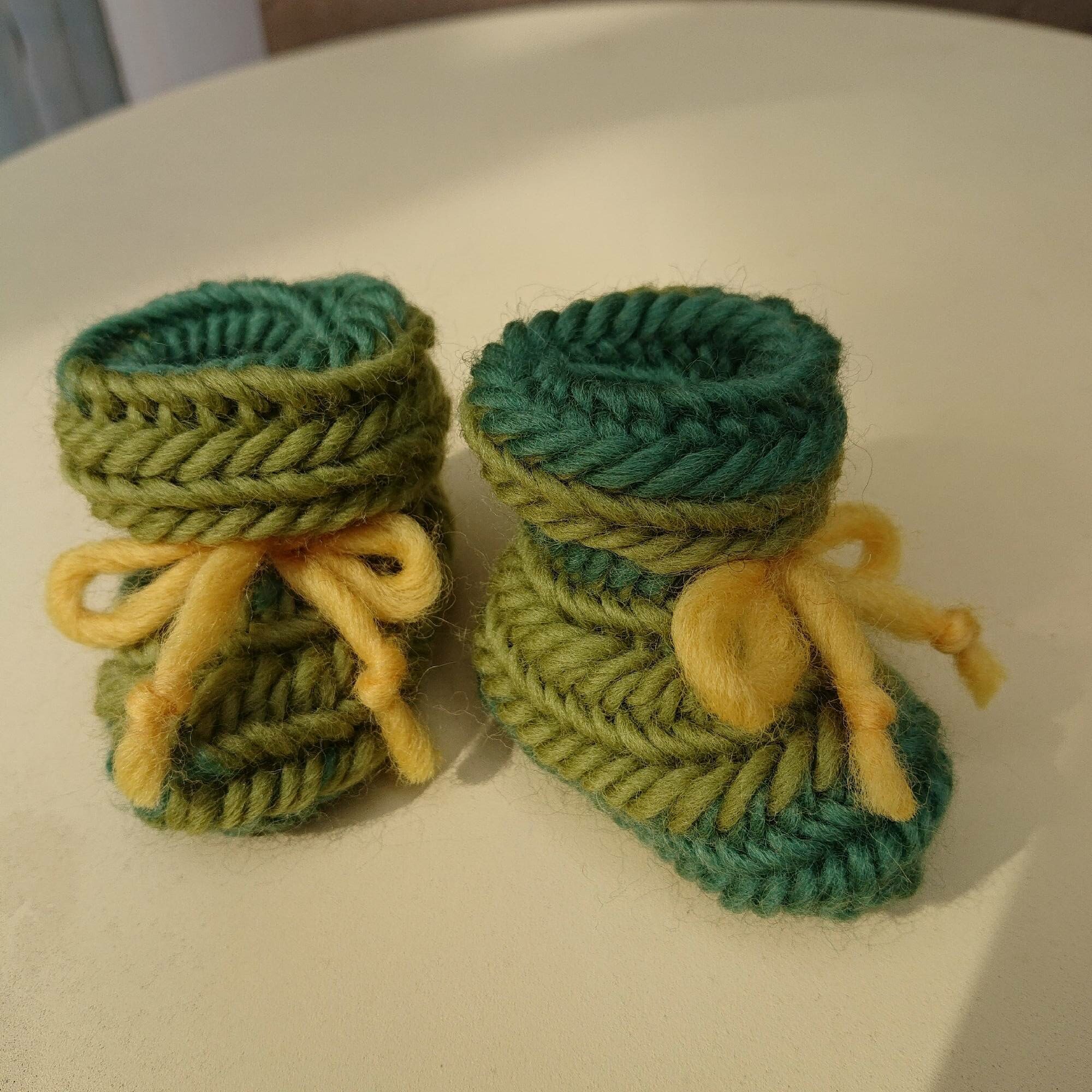 You start with a row of 20 stiches with the Fin. stitch 2 + 2 F2.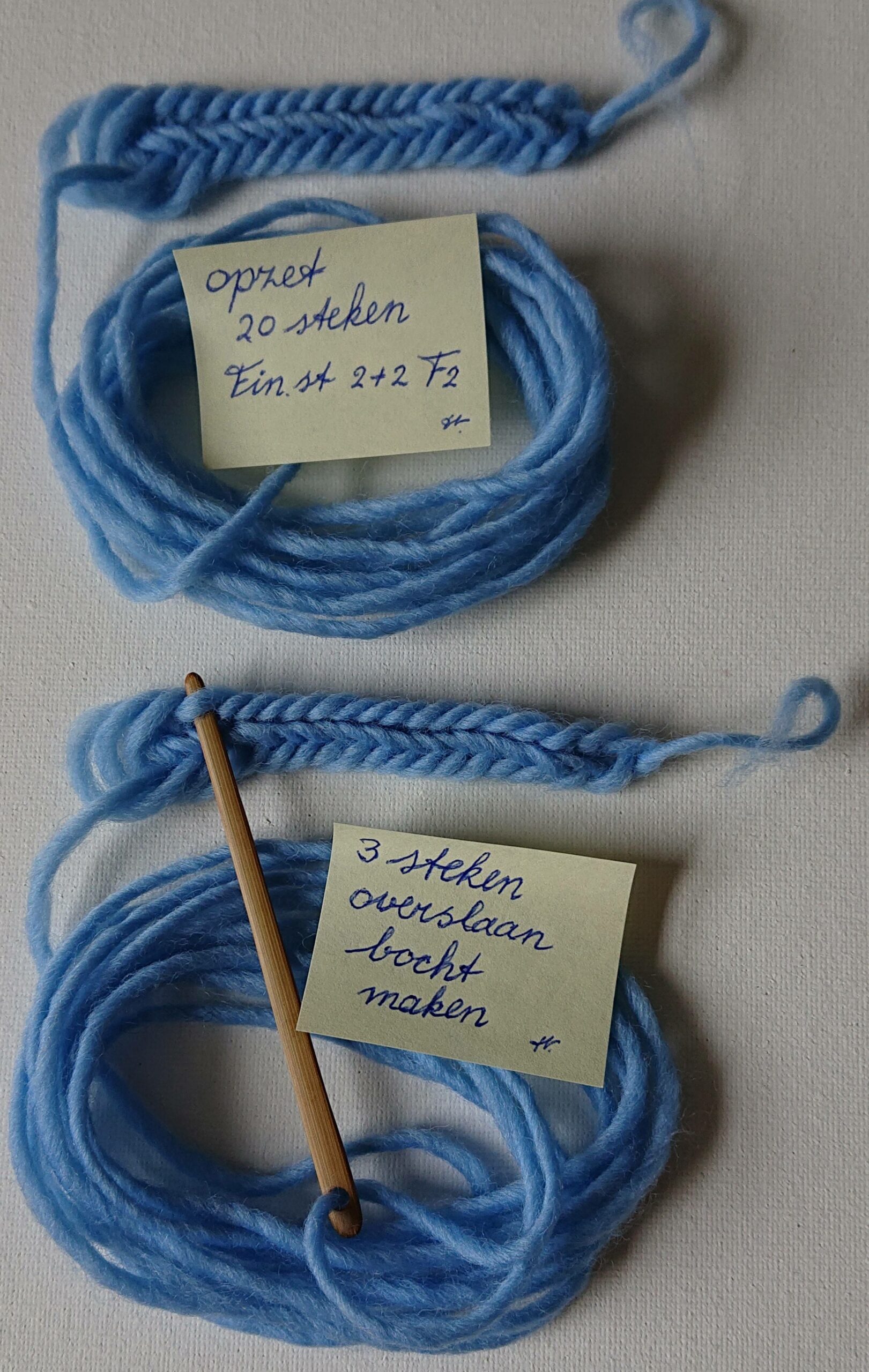 You make the turn by starting in the last 4 th stitch. The first 2 stitches needlebind with F1 connection and the next stitches are needlebind with F2. The fabric wil be more dence with F2 connection stitch. When you get to the end of the row you will increase 3 stitches. This will be the heel of the sock.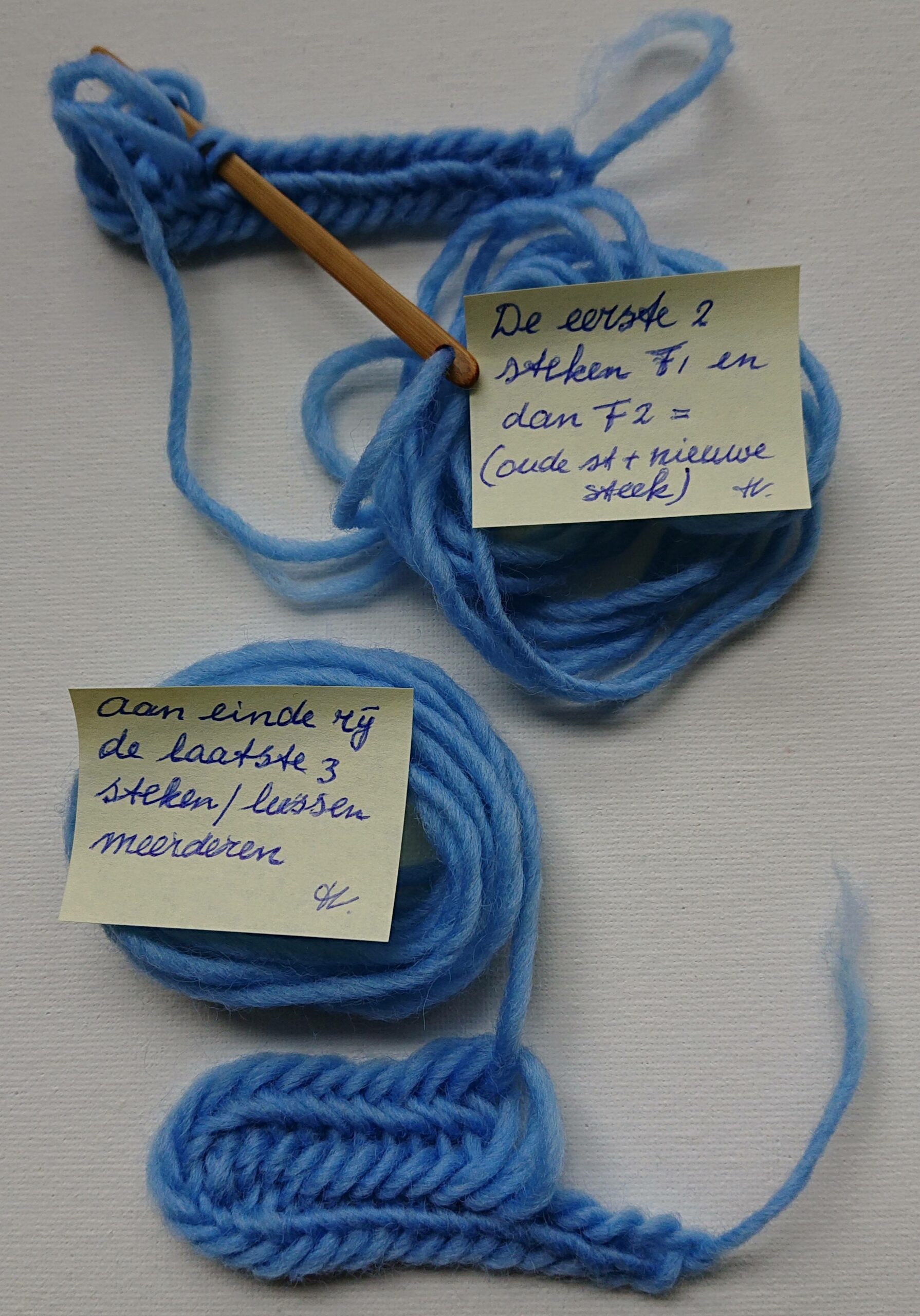 3 stitches have been increased, and you increase 5 stitches at the end of the next row. This will be the toe part of the sock.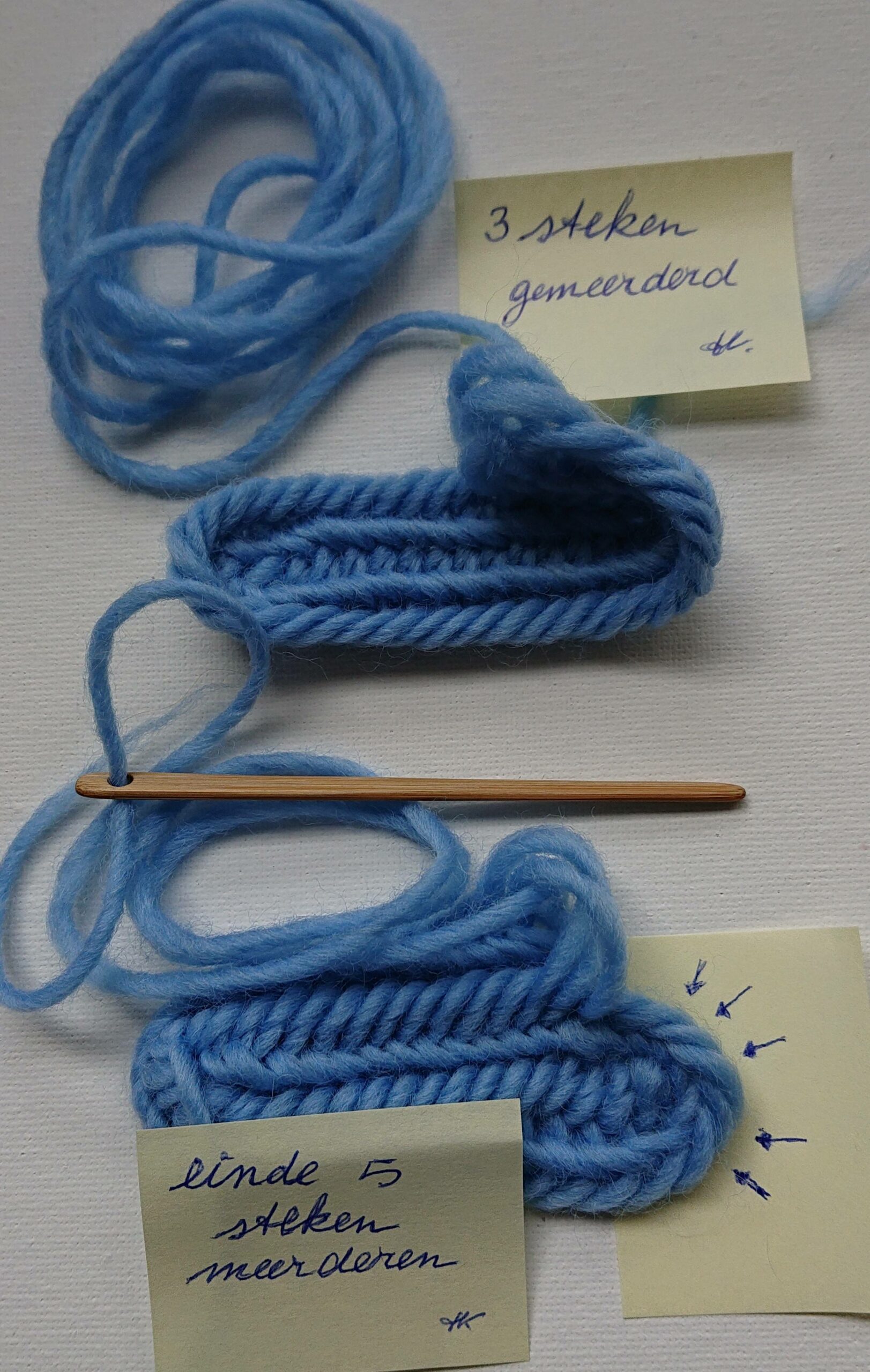 Next foto you decrease 9 stitches, the toe part, see markers After decreasing continue with needlebinding. When you get to the toe part you have to decrease again.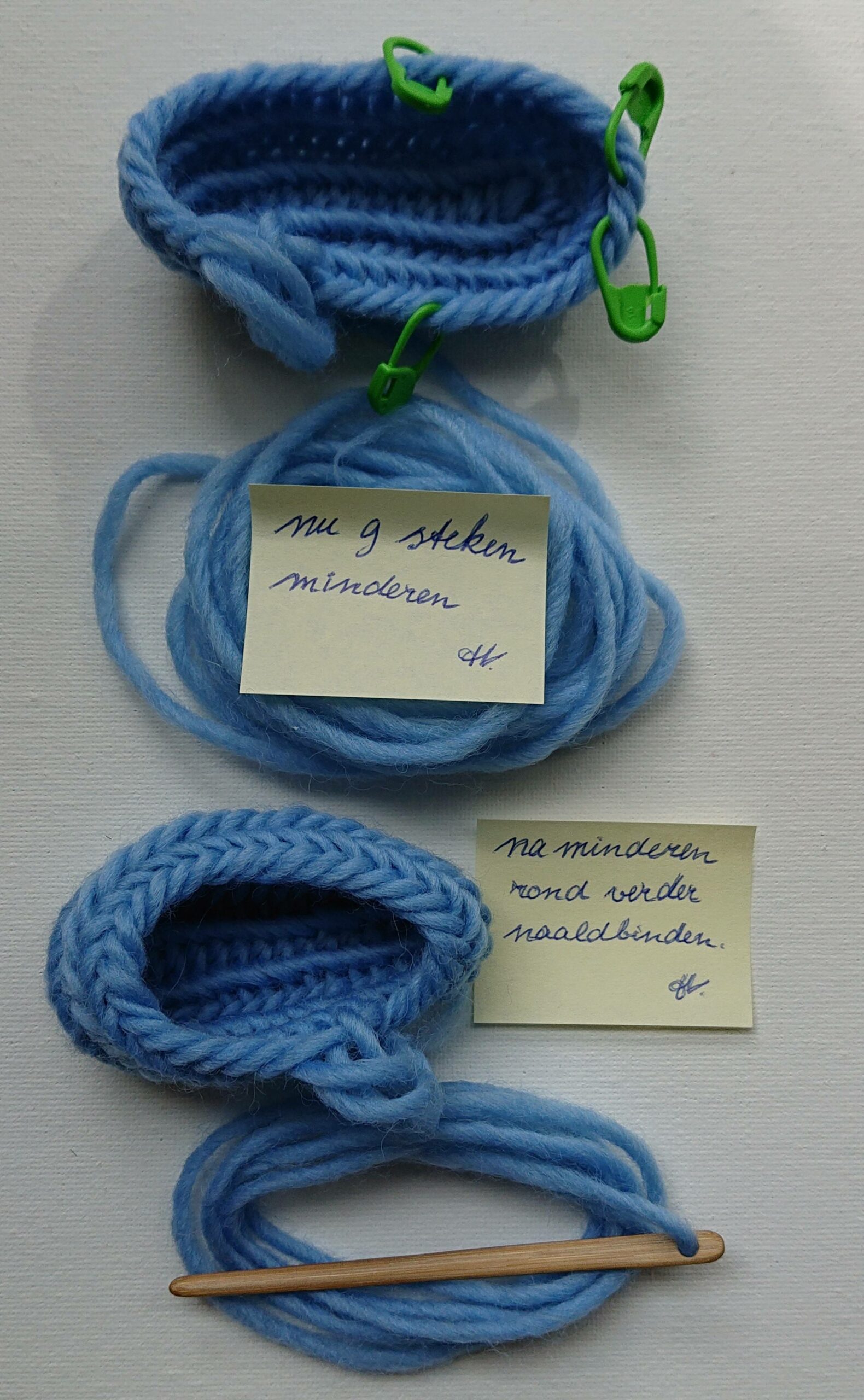 Now decrease 9 more stitches, for the toe part. After decreasing continue with needlebinding, (no more decreasing plain needlebinding). You can make the sock as high as you want, I made 3 rows.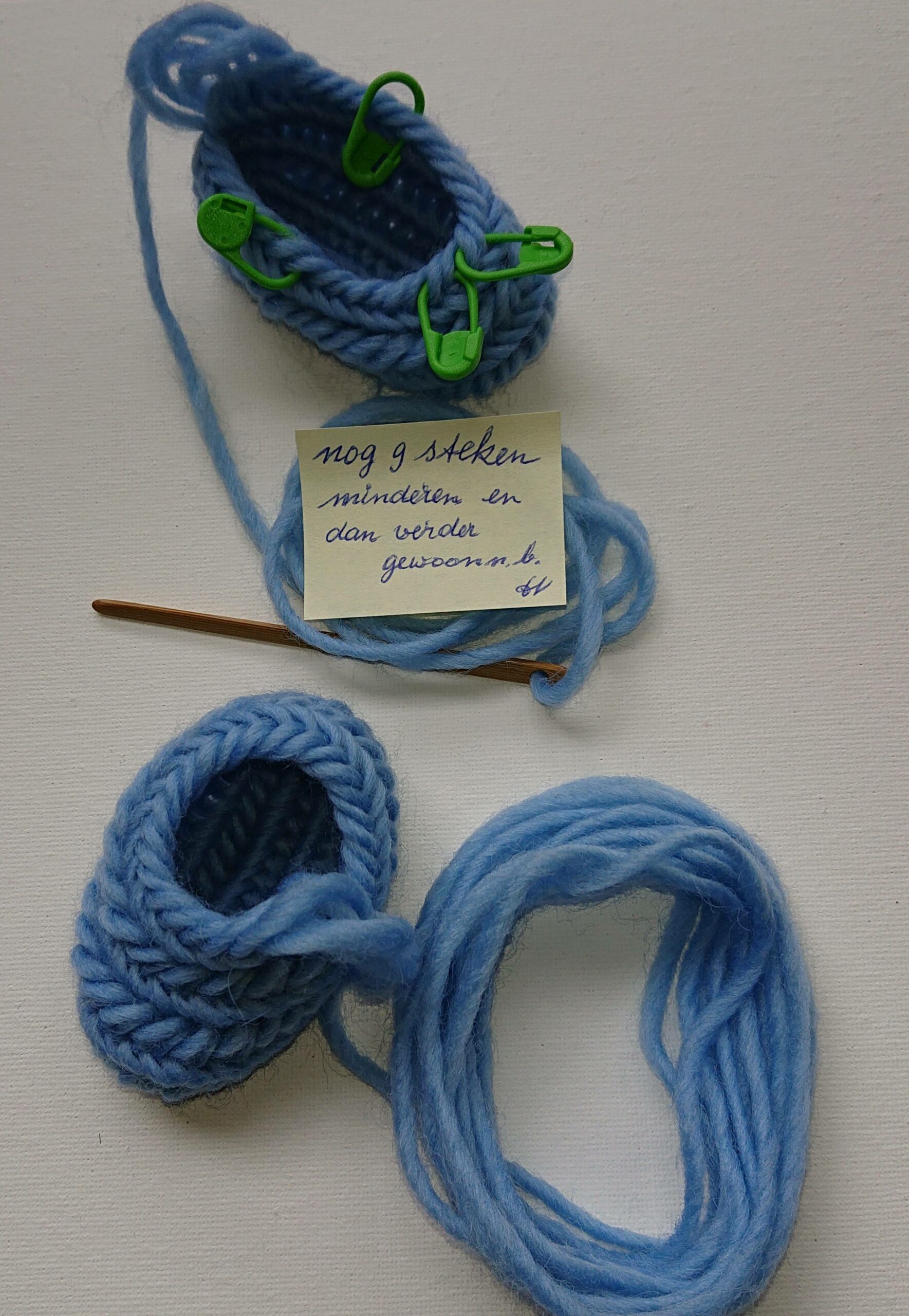 Finishing is done by gently tightening the last 4 stitch then the last 3 and so on.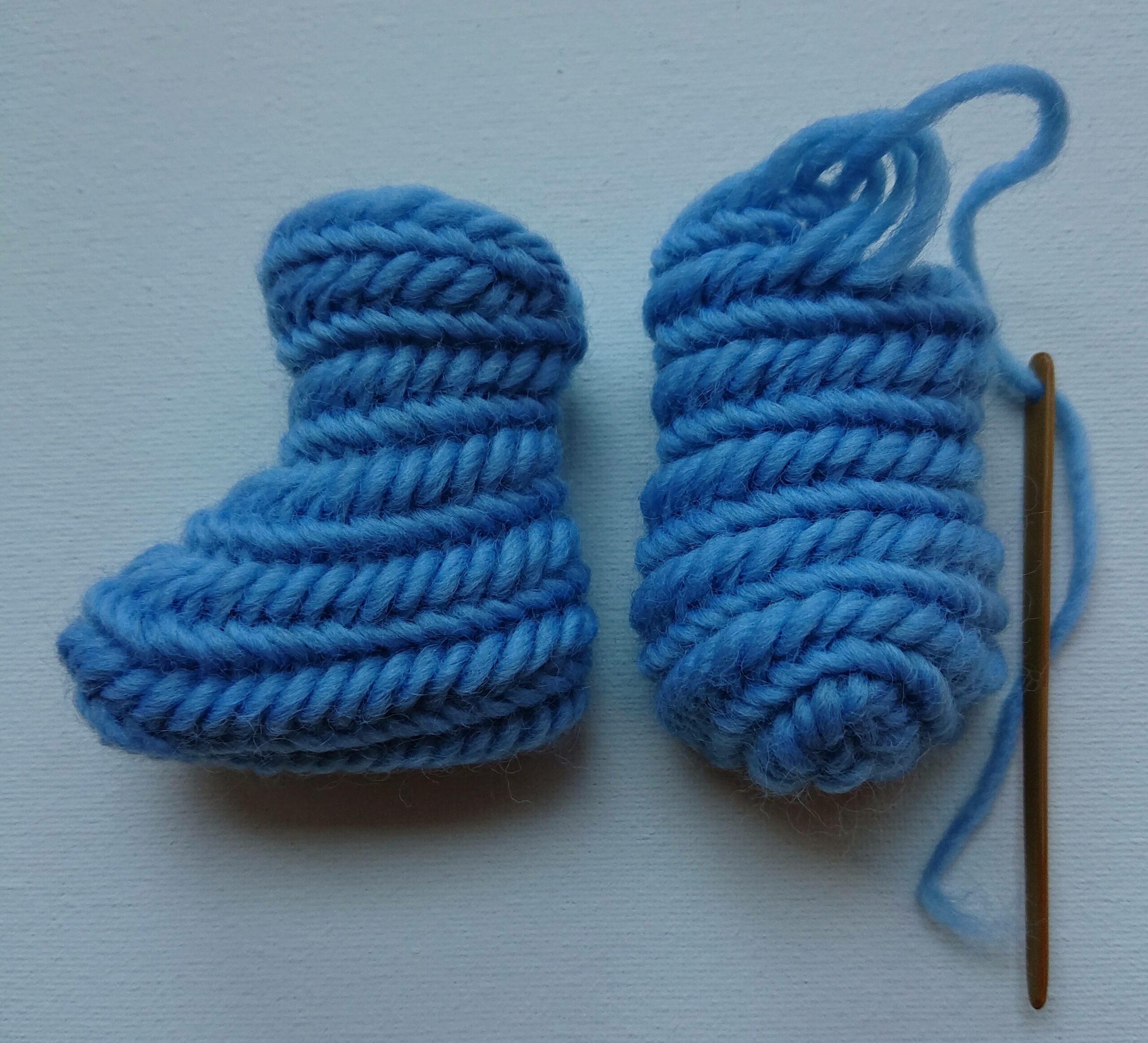 Now just fold the edge and thread a white lace through it and the baby socks are ready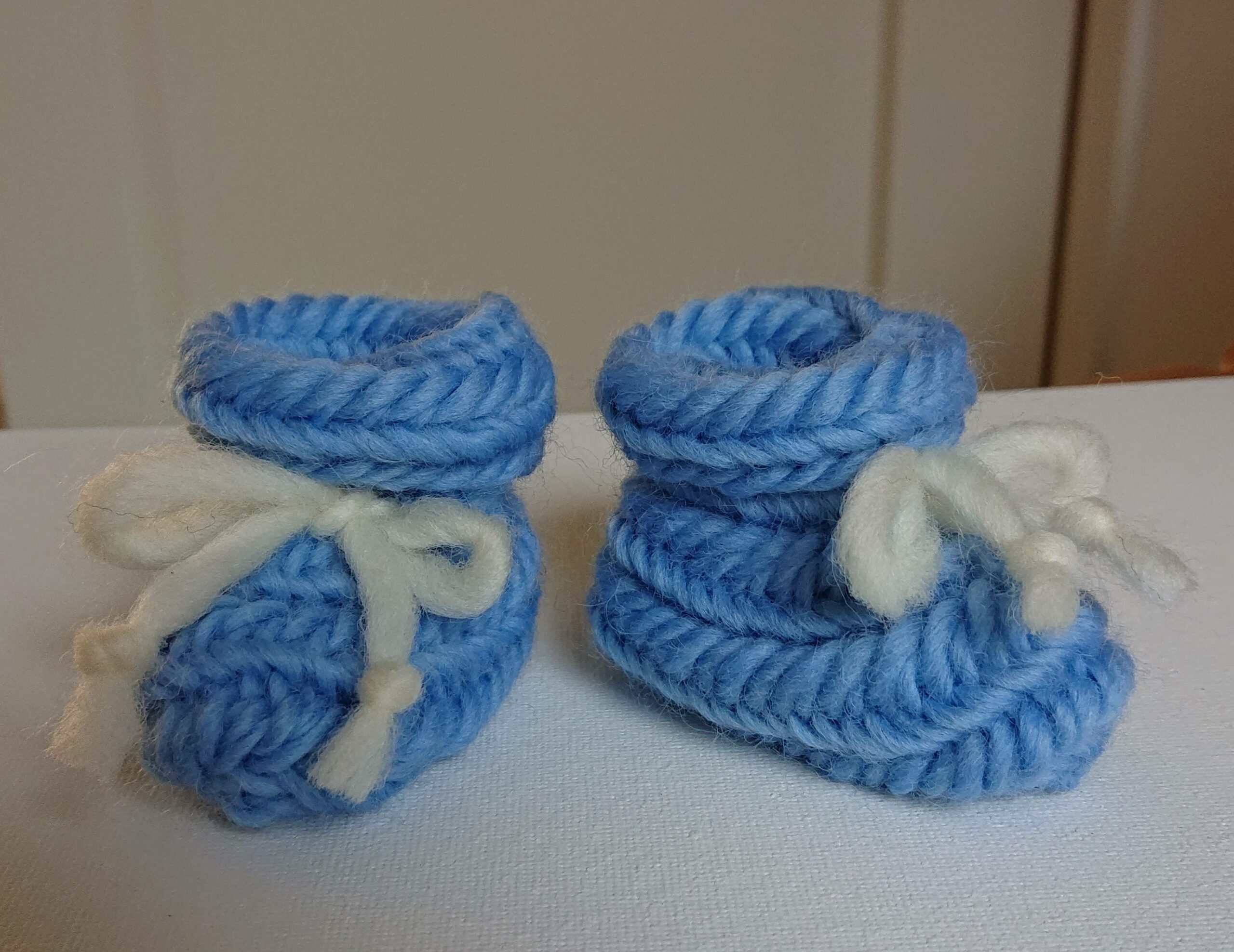 Have fun needlebinding baby socks, more color pattern coming soon.