When i needlebind Mittens i use the Finnish stitch 2+2 F2, this is 2 loops around your thumb and 2 loops behind your thumb and F2 as an connection stitch (you pick the new and the old stitch together), see chapter Stitches. This Finnish stitch is often used because you get a dence and strong fabric and very warm mittens. I needlebind the mittens together so they are both tight and strong, otherwise one is tight and the other is a little looser.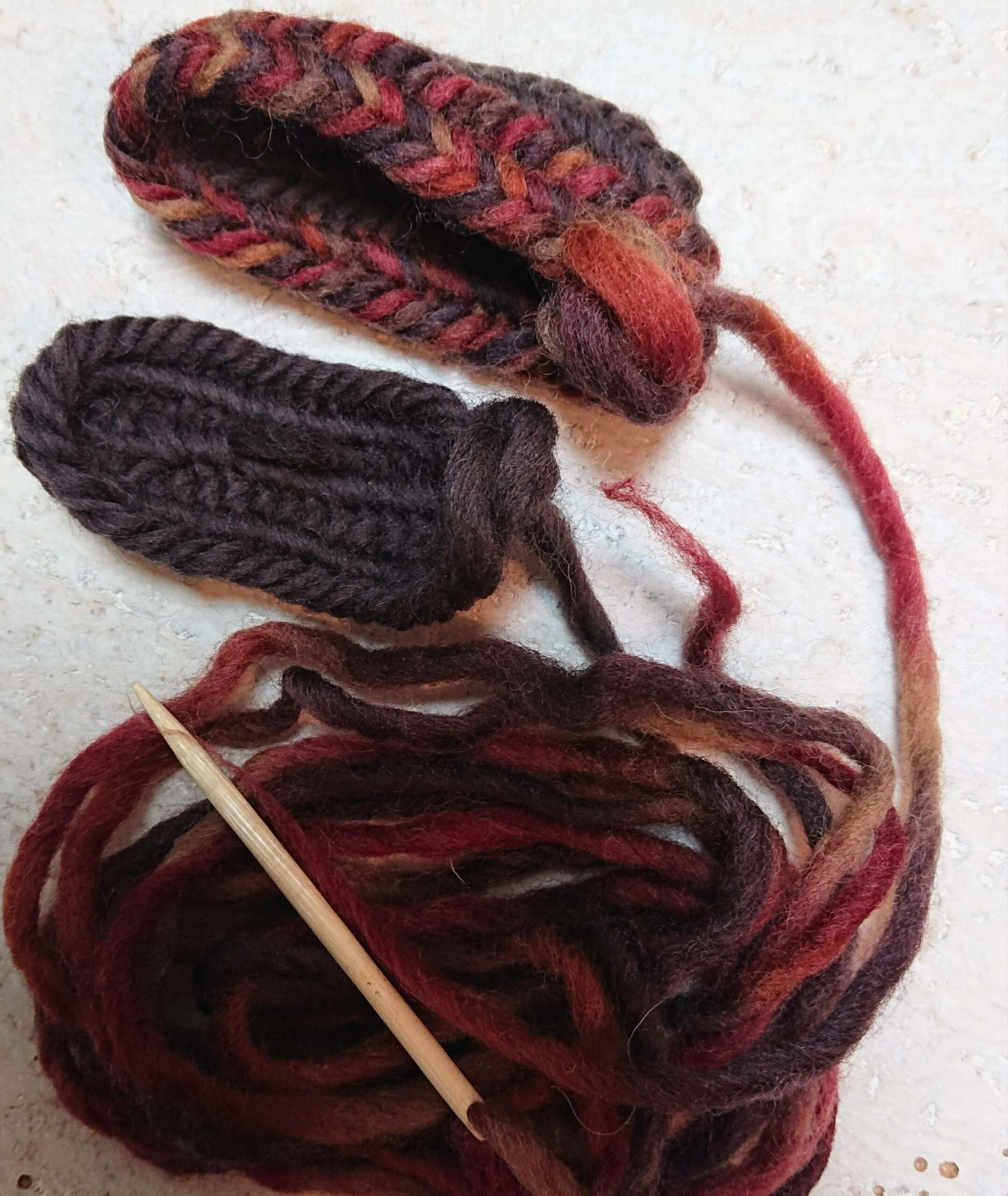 You start depending on the thickness of your wool and the width of your 4 fingers with 14 stitches. At the end of the row turn this horizontally, skip 3 stitches and make a stitch in the usual way. ( see the video of chapter needlebinding socks). At the end of your row you increase 3 stitches.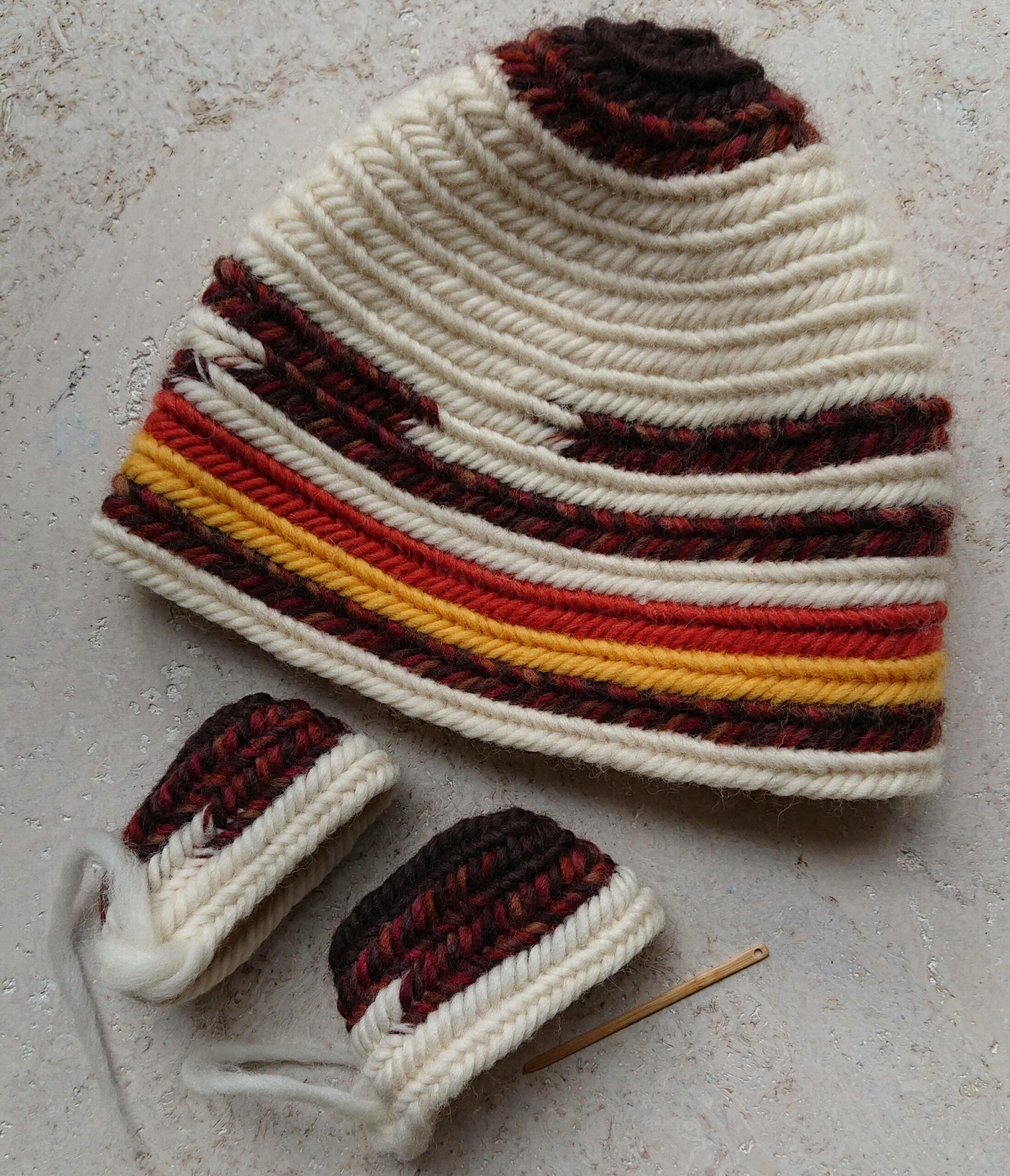 Now cintinue with your row and at the end add 2 stitches and also measure. Also the next rows you increase 2 stitches and measure regularly.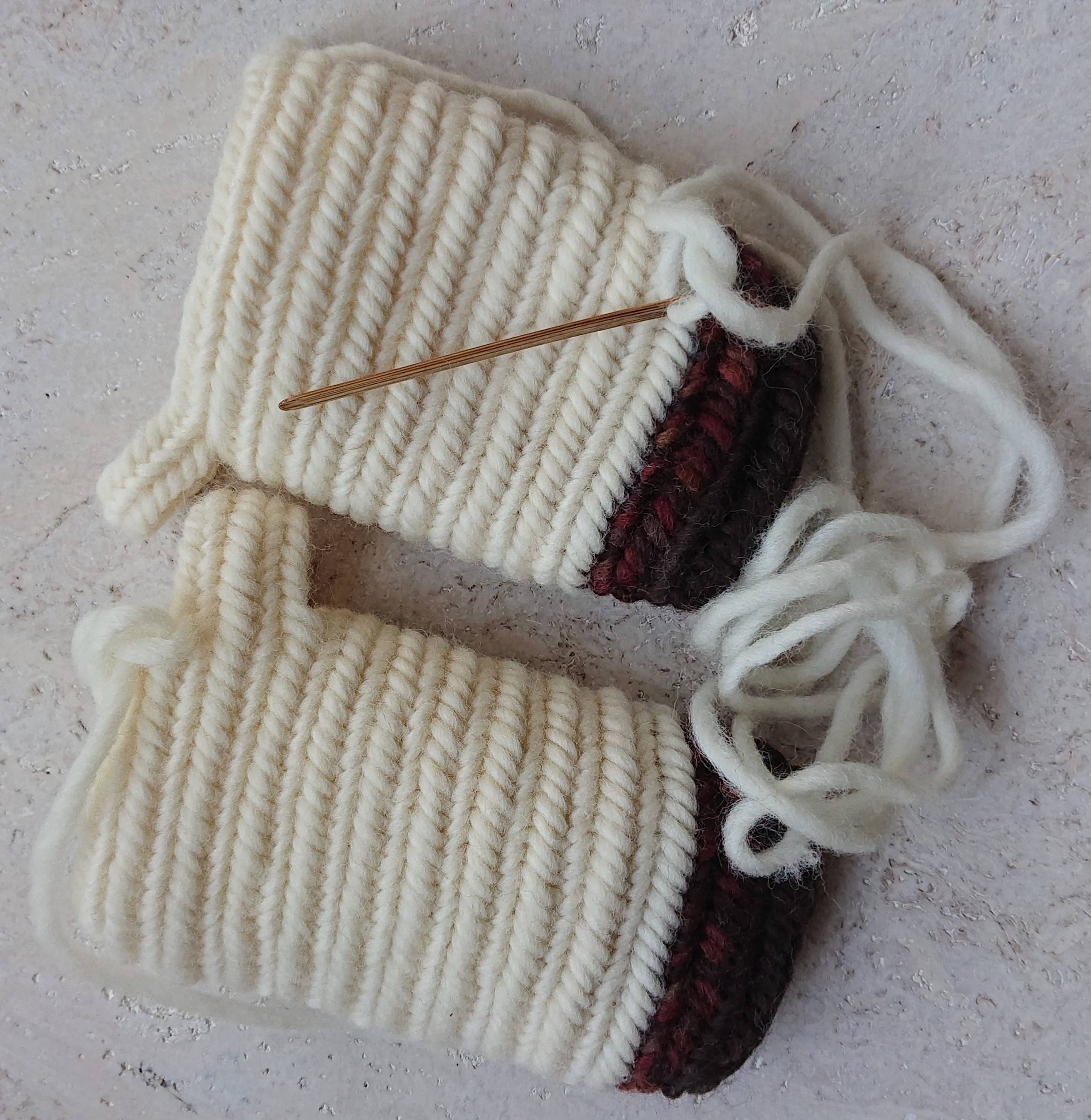 If the mitten fits over your hand and touches your thumb, you can now choose whether it becomes right or left mitten.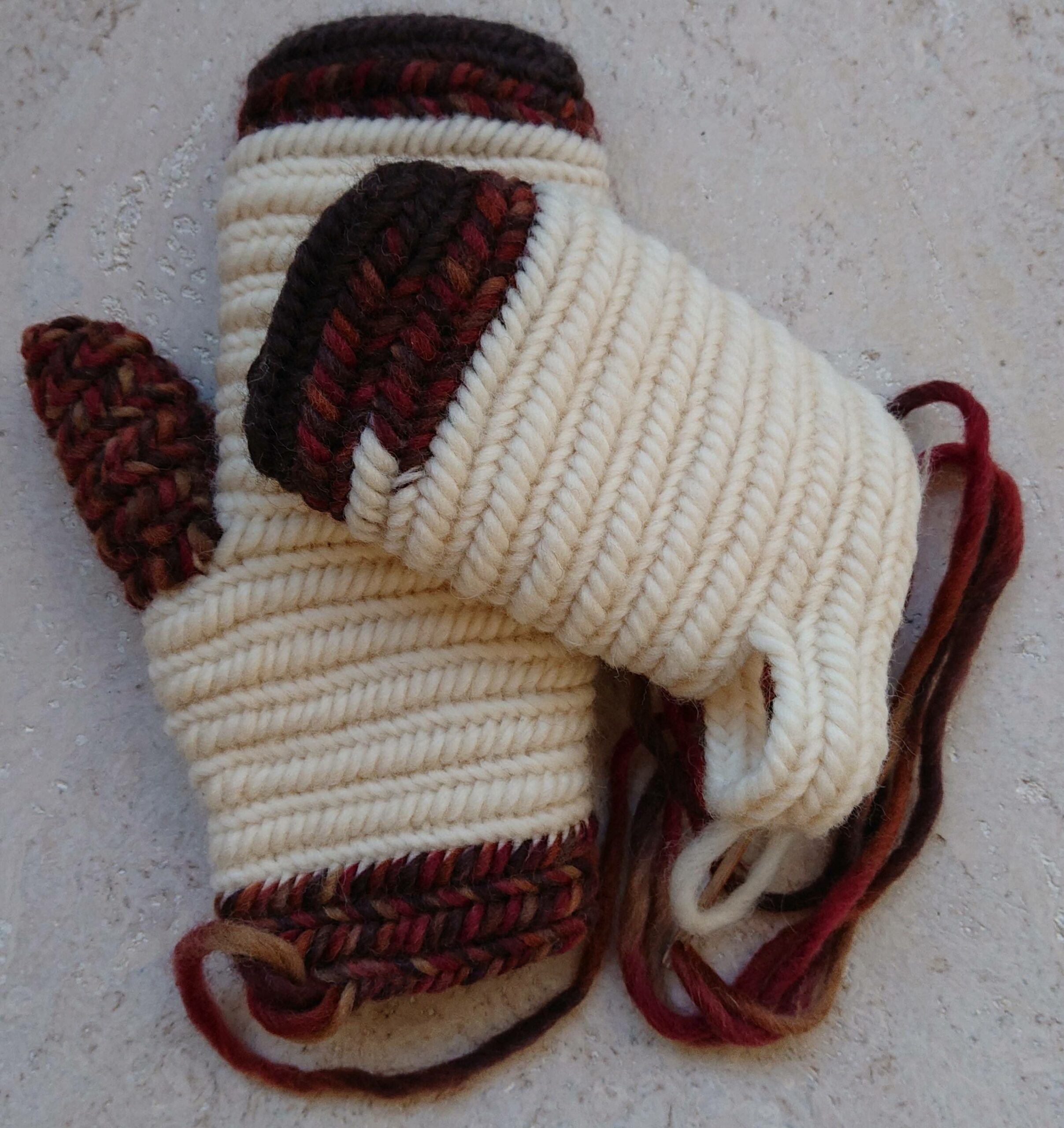 To needlebind your thumb, make a row of loose stitches 17 or more, hold the row around your thumb, you can see where your row is fastening, keep some extra space so that you have enough space to move your thumb.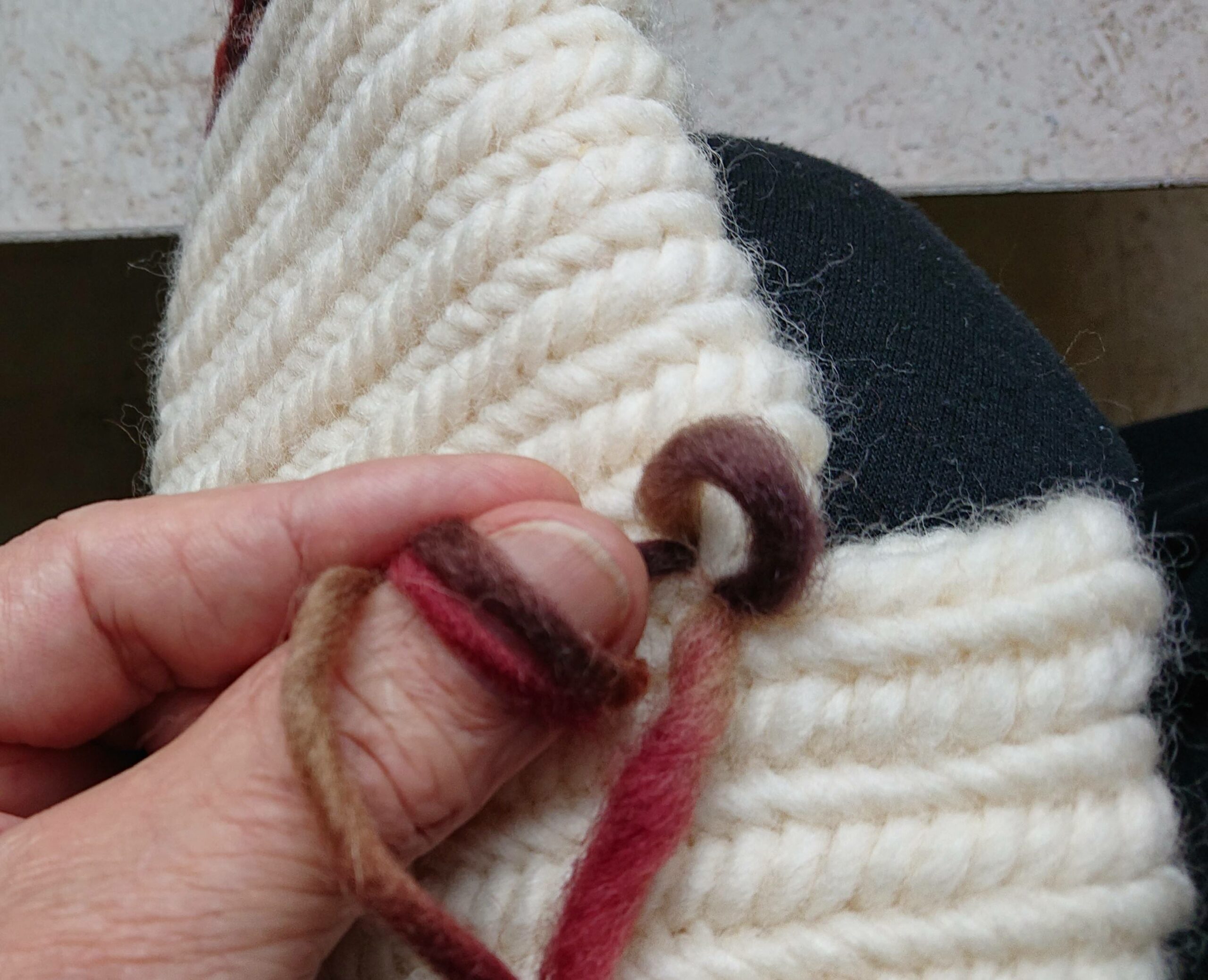 If you start with your thumb you attach a loop and 2 loops around your thumb and you can start needlebinding your thumb.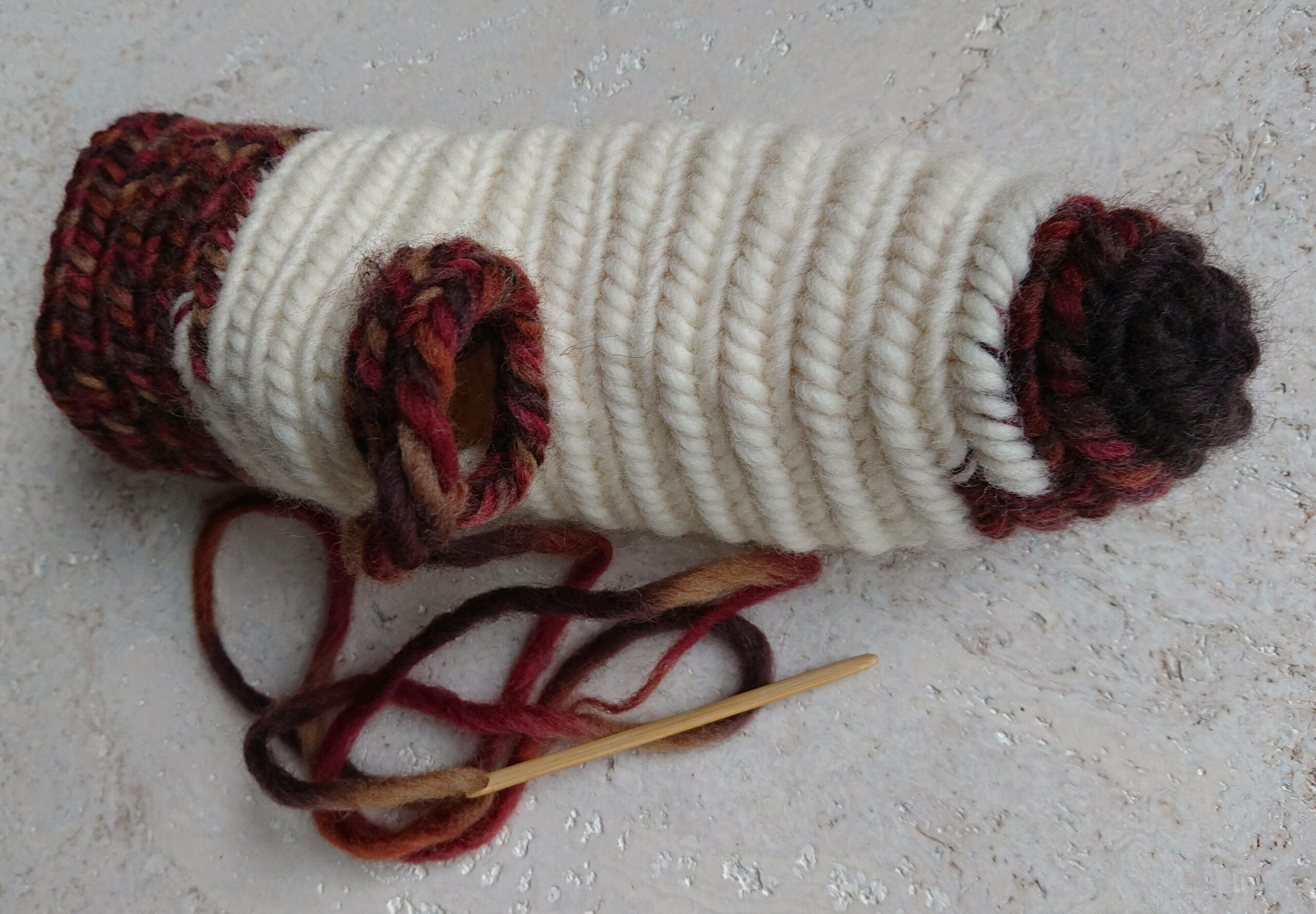 Here you see a circel around your thumb and you start measuring approximately halfway your thumb then you will decrease 1 stich on each side, depending on the thickness and the lenght of your thumb.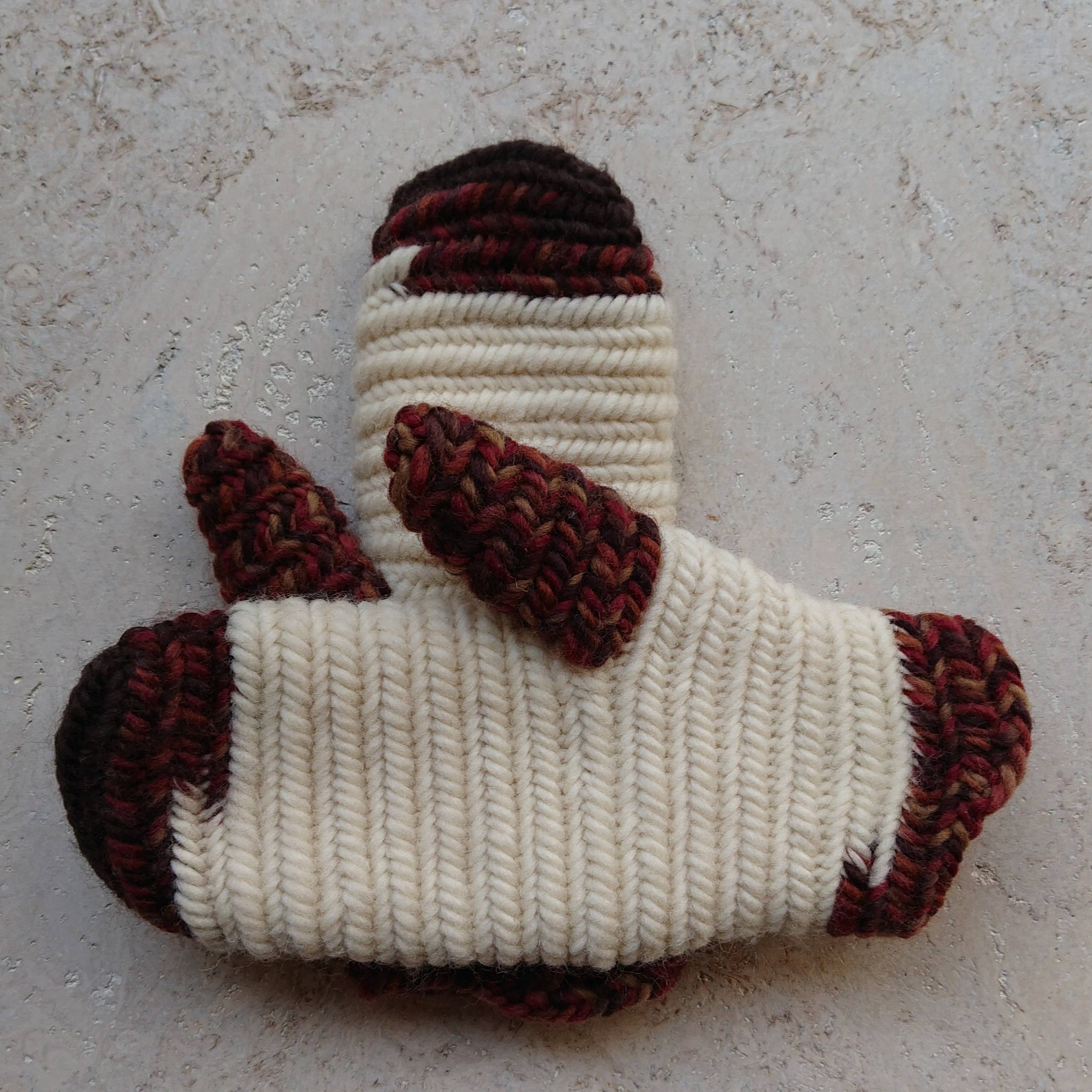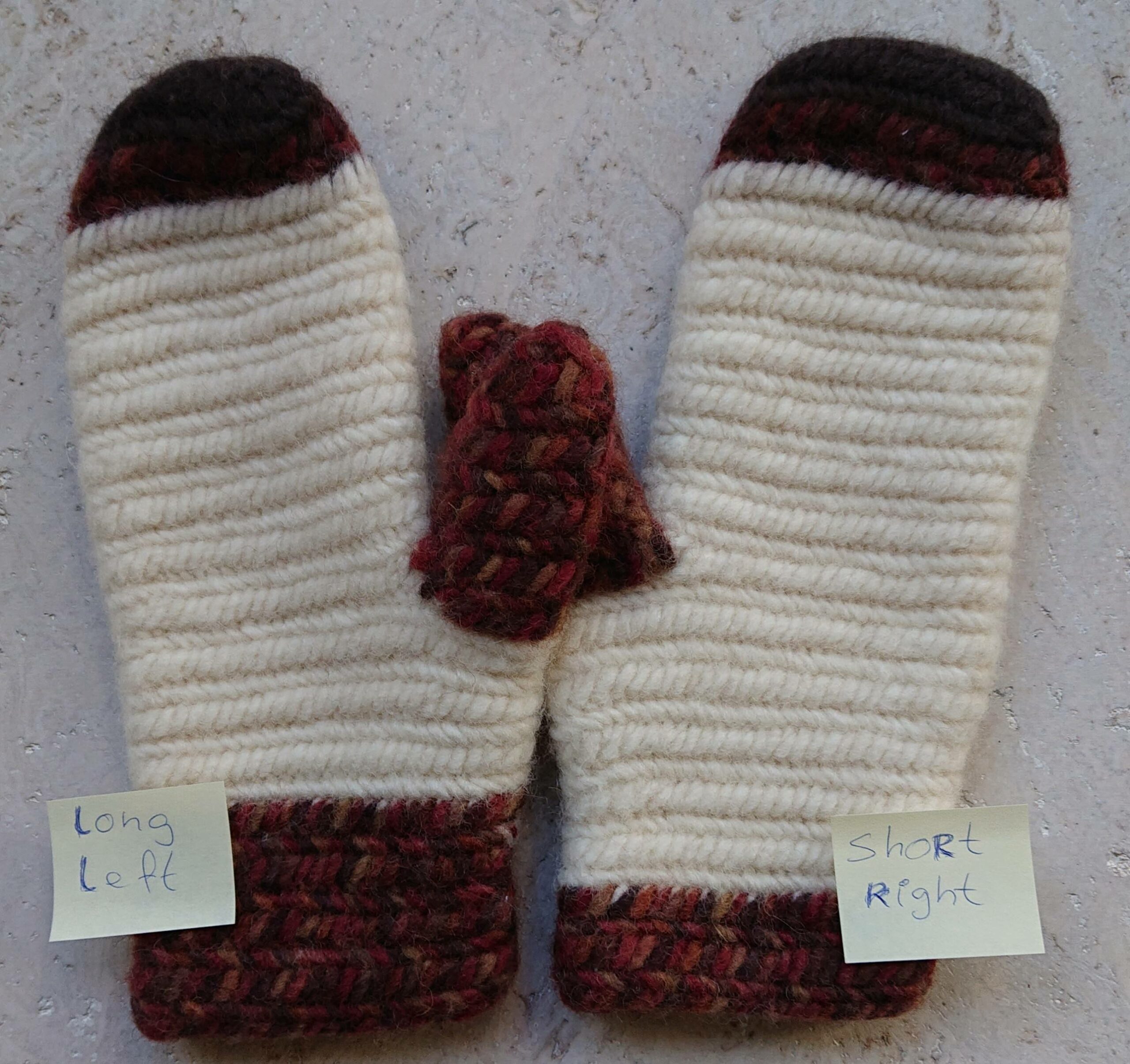 Due to the different lenght of the wrist collor you can immediately see which mitten is the left one. My white wool was used up and then I opted for the mixed color. 🙂