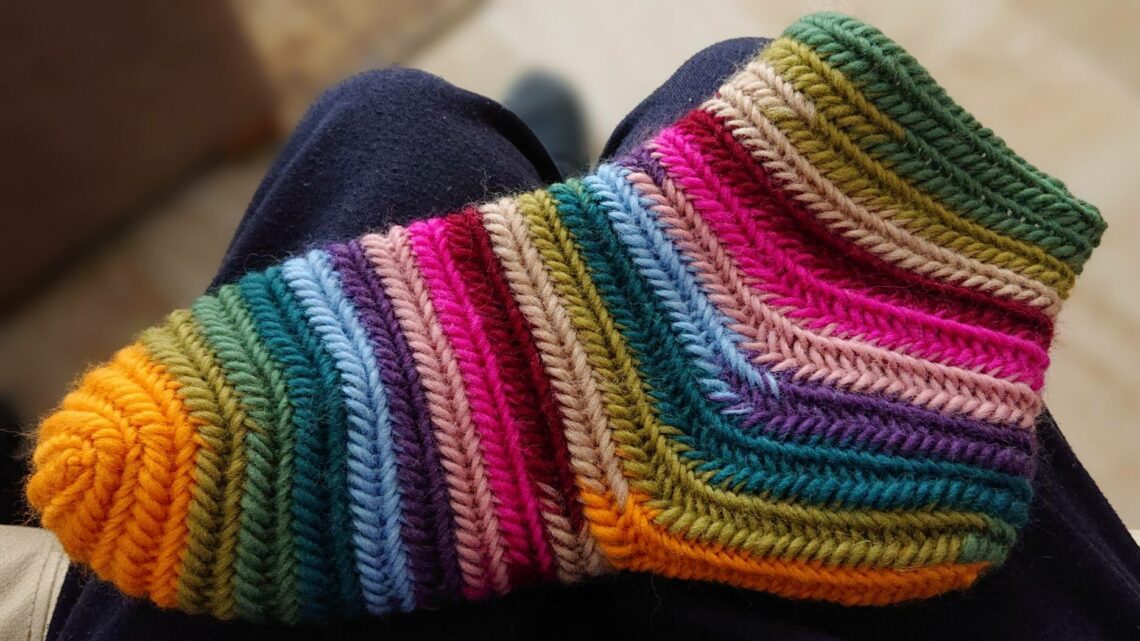 Needlebinding thin summer socks.
I needlebind socks with the Swedish Klas Brita style you needlebind a different kind of heel then basic socks. These socks are easy to make and have a very beautiful heel.
Thin summer socks are made with Fin.stitch 2+2 F2 and start with a row of 20 stitches the witdh of my toes. At the end of the row turn around. At the next end you increase 3 stitches.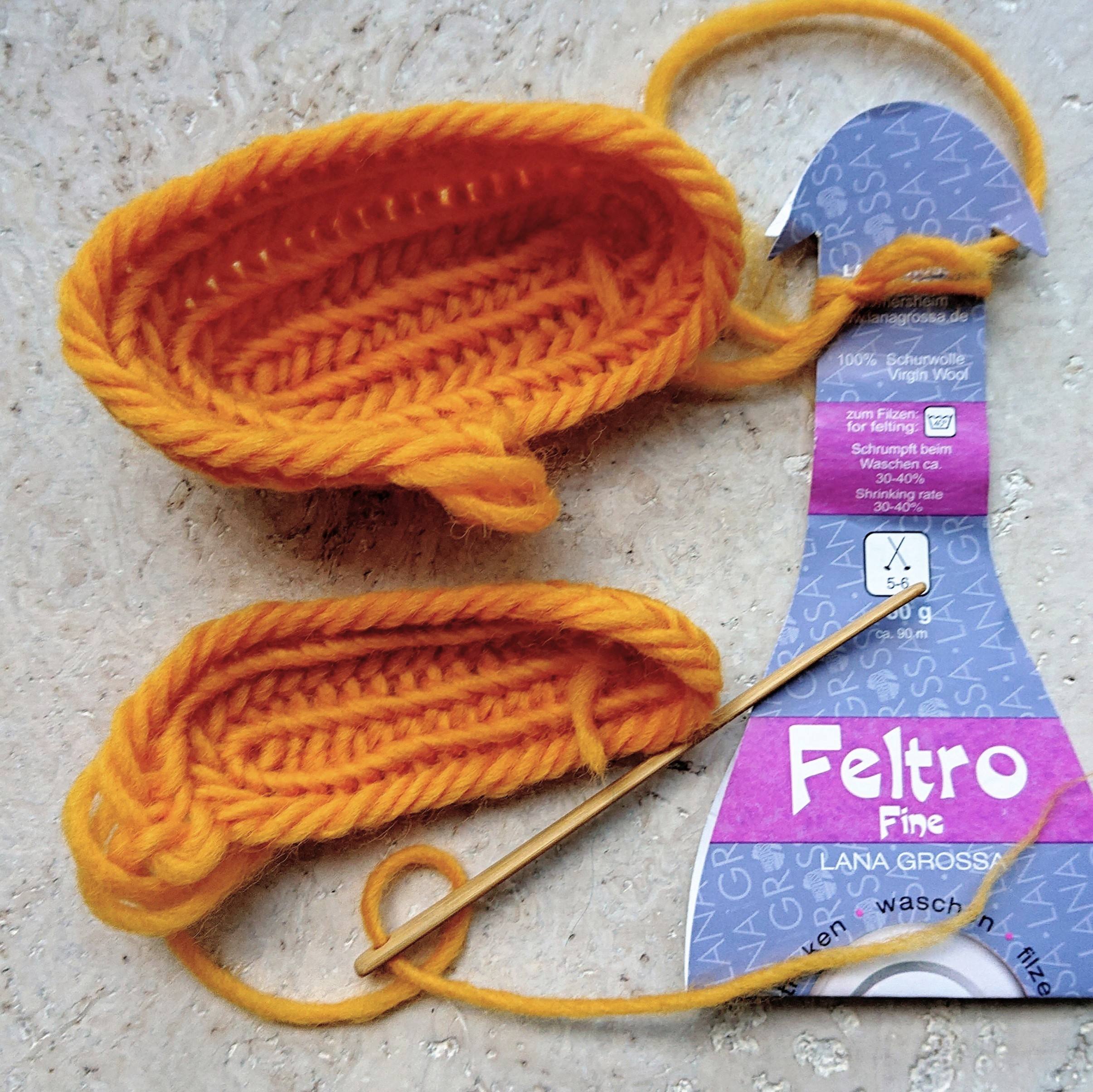 Bend and an oval start, begin of socks and/or mittens.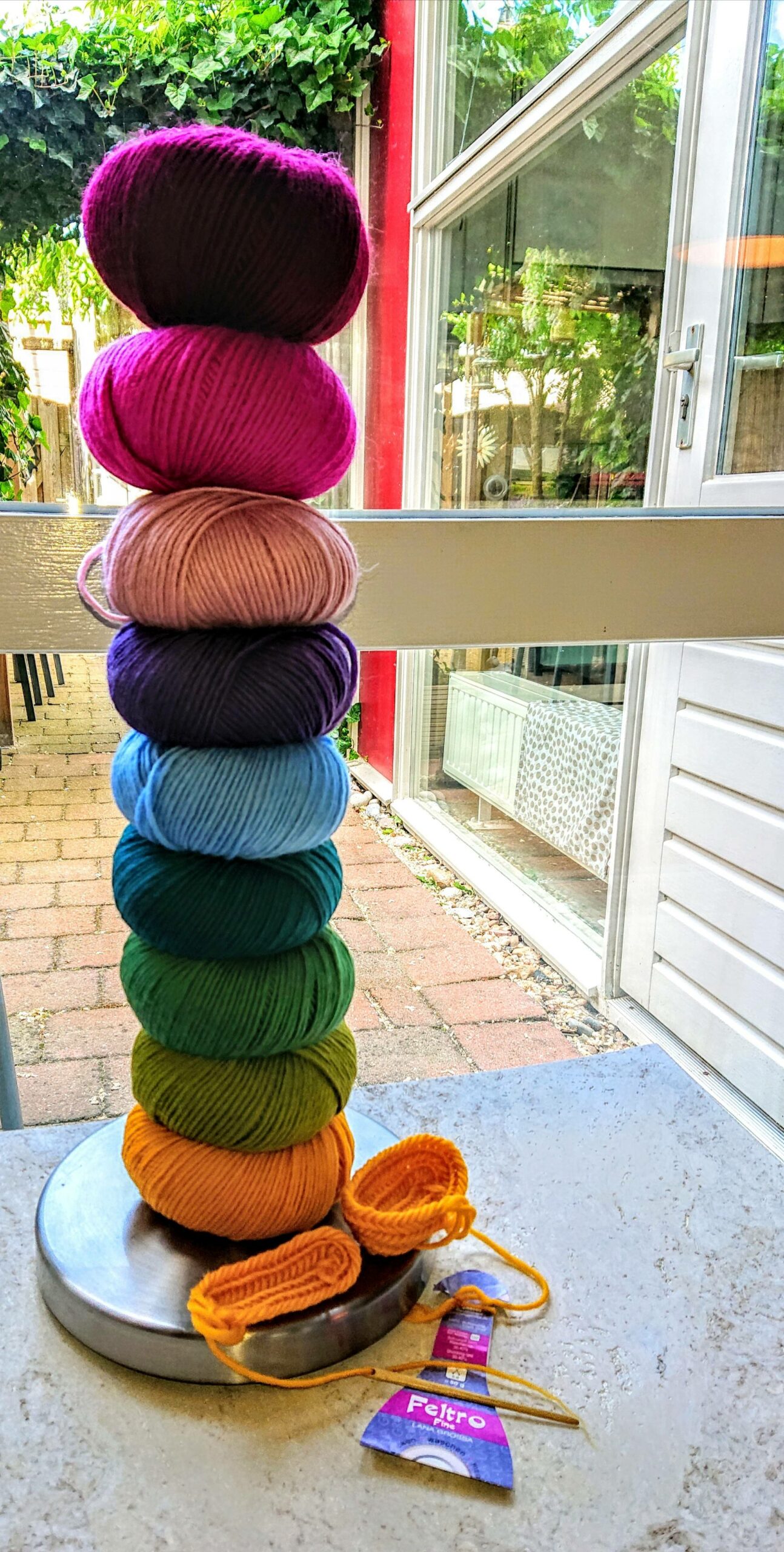 The colors stacked for a while then I remember the order 🙂
Now you increase 2 stitches on both sides of your sock, so that your socks get wider. You regularly try on your sock if they fit.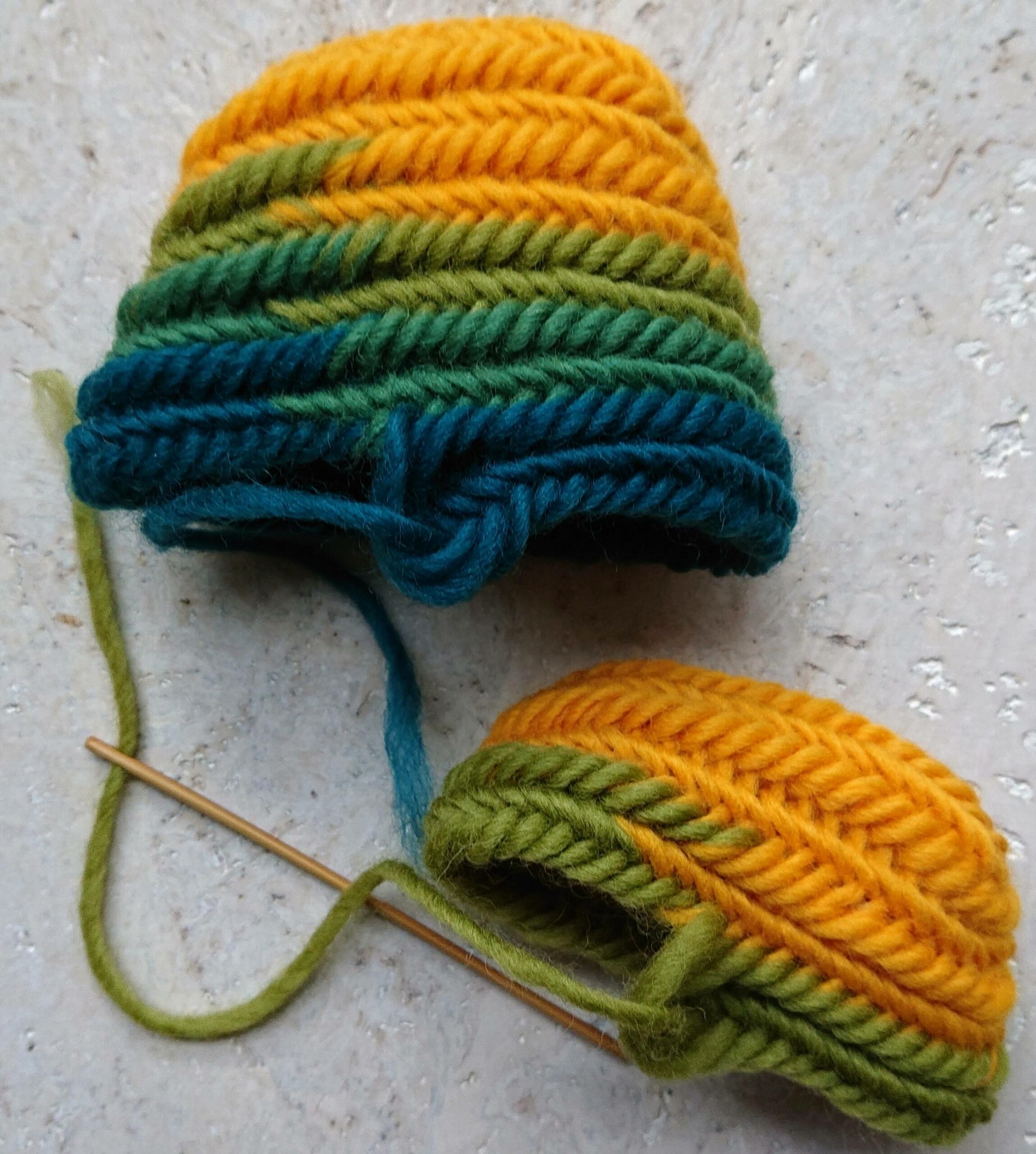 You regularly try on your sock if it fits.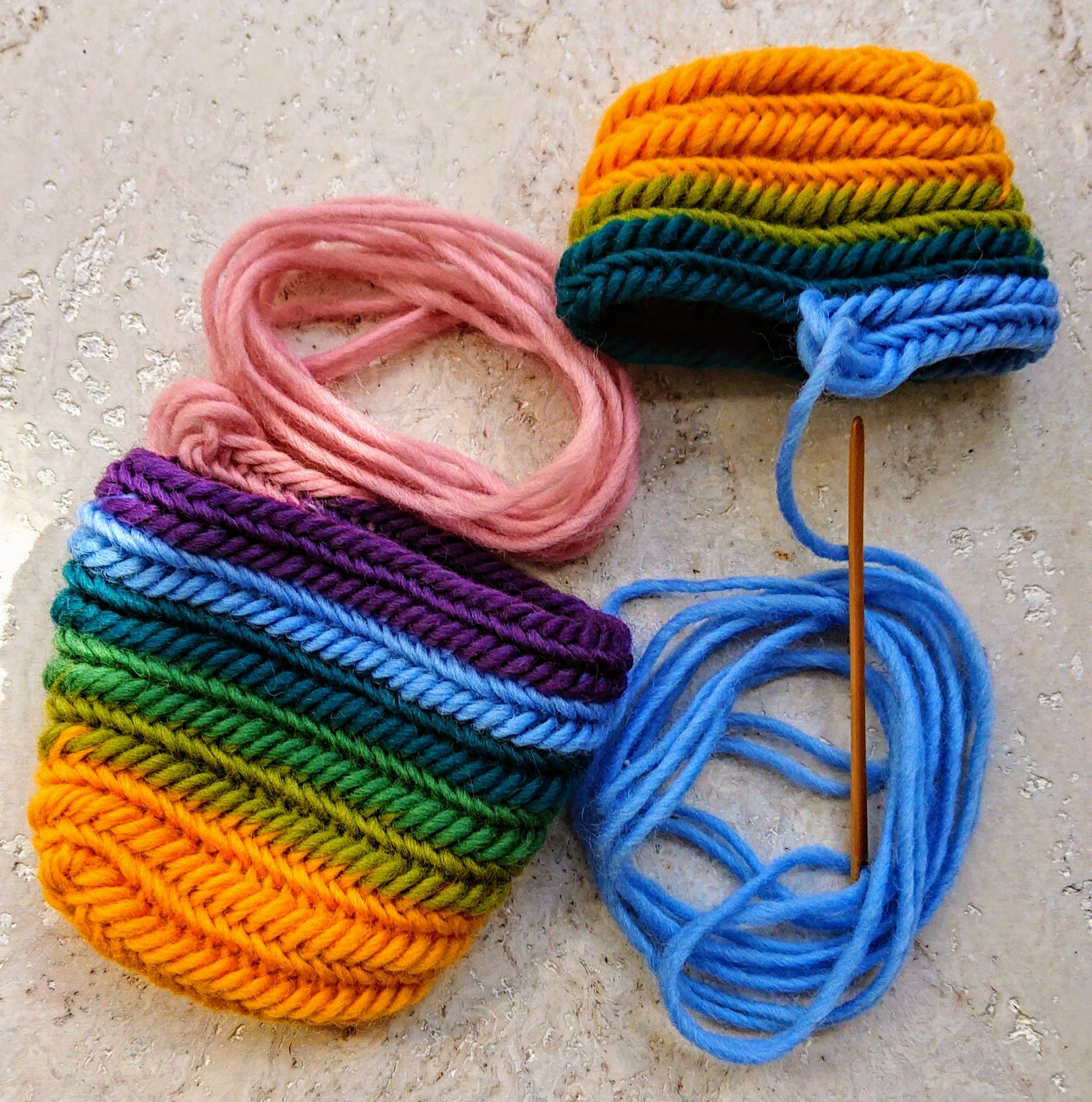 With the blue row you stop with increasing on both sides because you have reached the widest point of your foot. The length of the foot section is half plus 1 or 2 needle tying rows, this is an approximate ratio. In total I am going to tie 12 rows and then I will make the finger of the foot.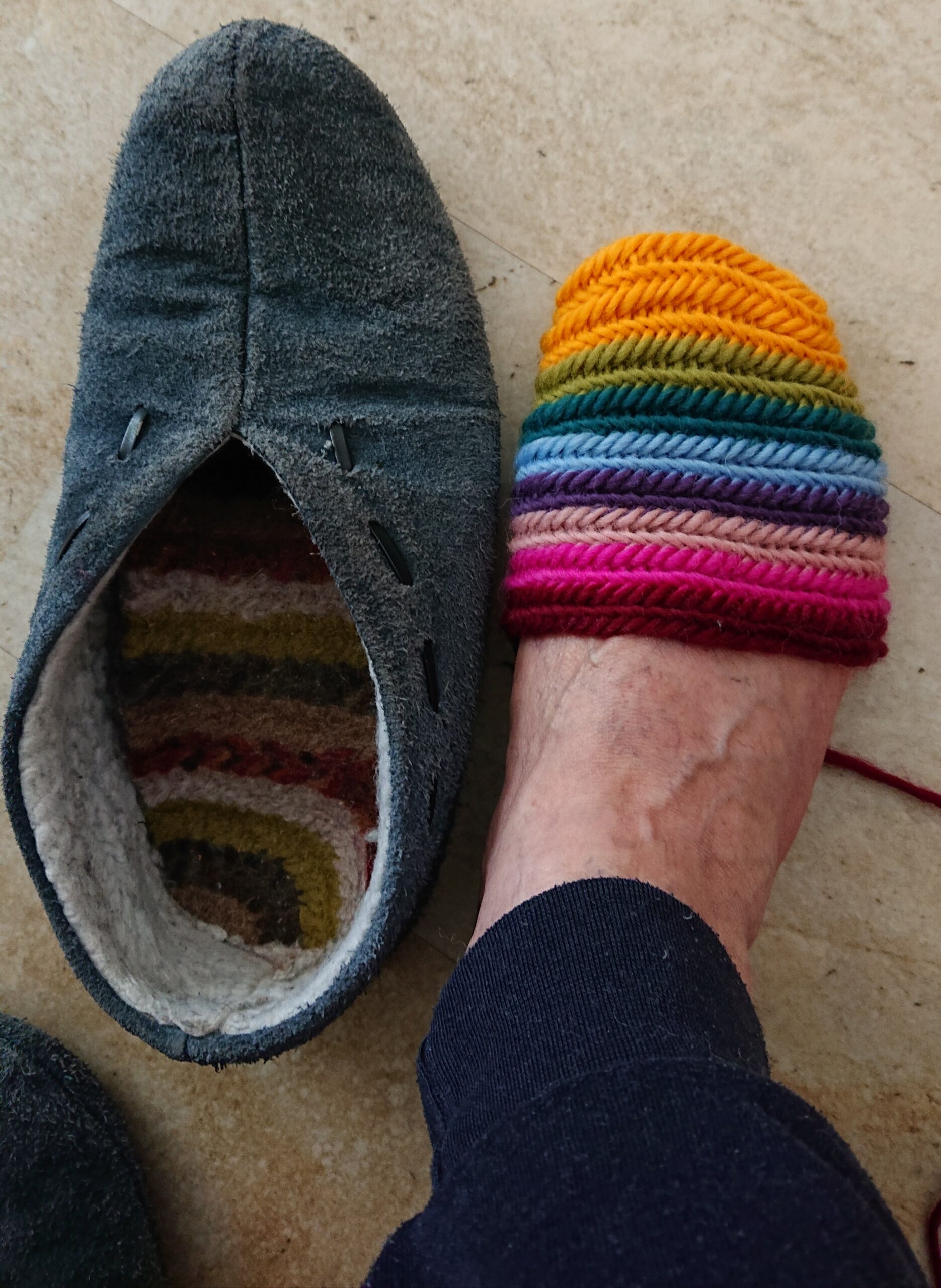 Just a measuring moment, The bottom of my shoe was a failed sock that was too big after felting and now serves as a 1 cm thick insole. Nice and warm and soft.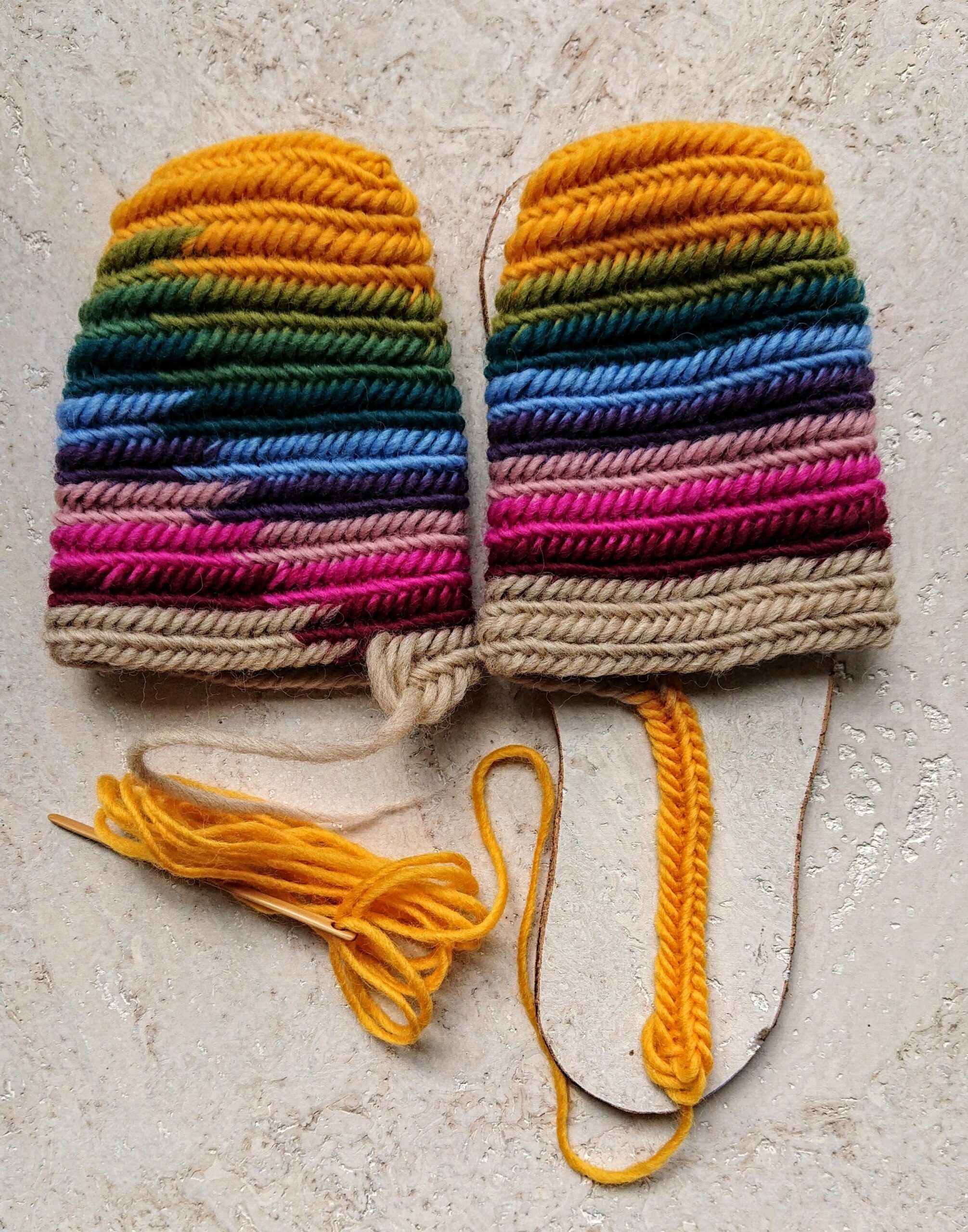 Here you see a single row of stitches they call finger.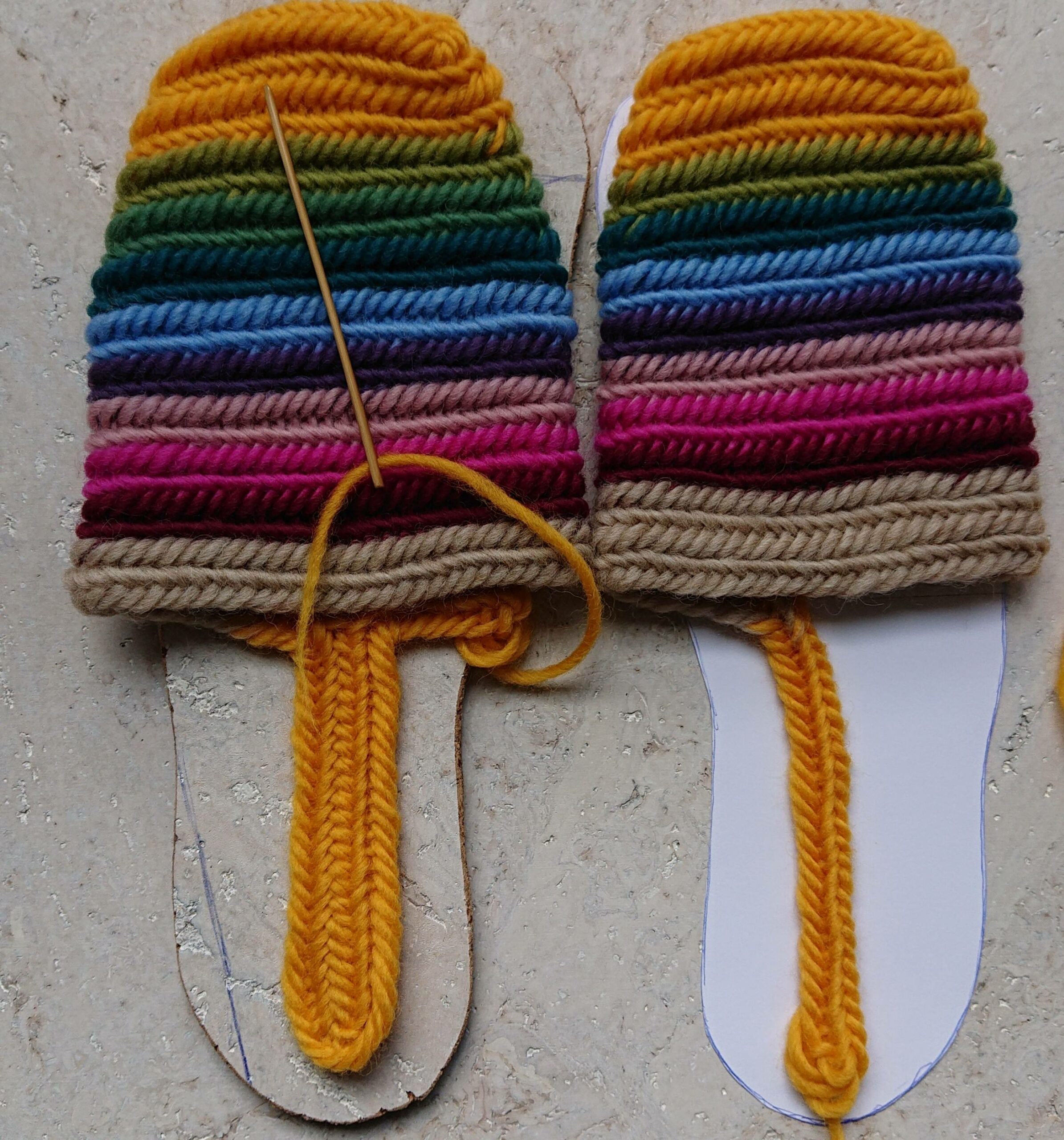 The finger on the left sock is shorter because you made a curf and that is precies what we want because you are going to increase at the top of the finger. The finger is tied around the needle and fastened again to the foot part and then immediately decrease 3 stitches and continue until you reach the other corner and there you will also decrease 3 stitches. Then you come to the top of the finger and increase 5 stitches. In the following rounds you will decrease 5 stitches in the corners. When you are back at the top of the finger, you will increase 3 stitches and in the corners decrease 5 stitches.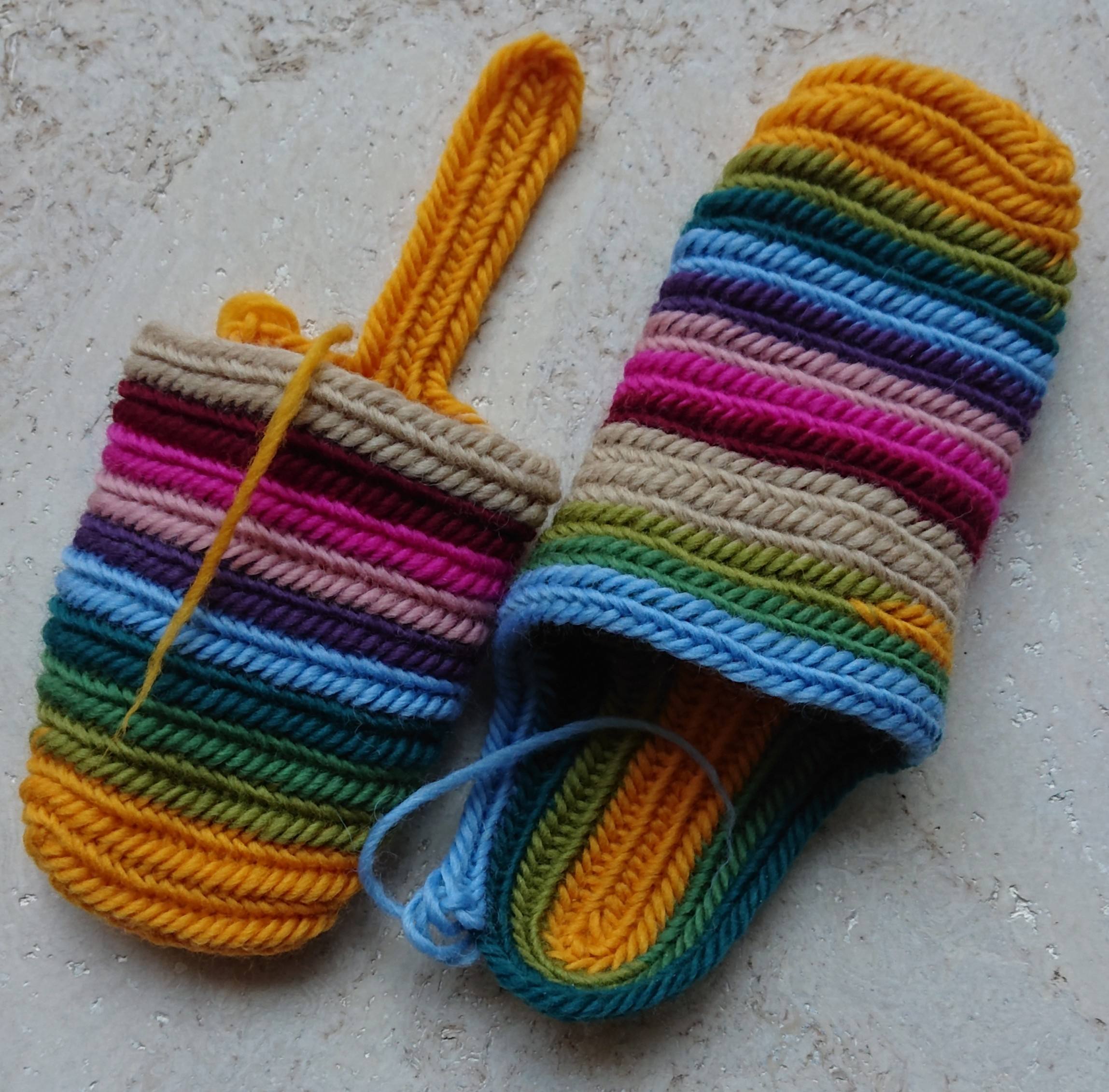 Regularly try on your sock and needlebind as described above, and you will find that they are not exactly the same width and I am lucky that my left foot happens to be slightly smaller. And then I write on my site, measure often, but then it can still happen that they are not the same, better measure and pay attention next time and I am still learning.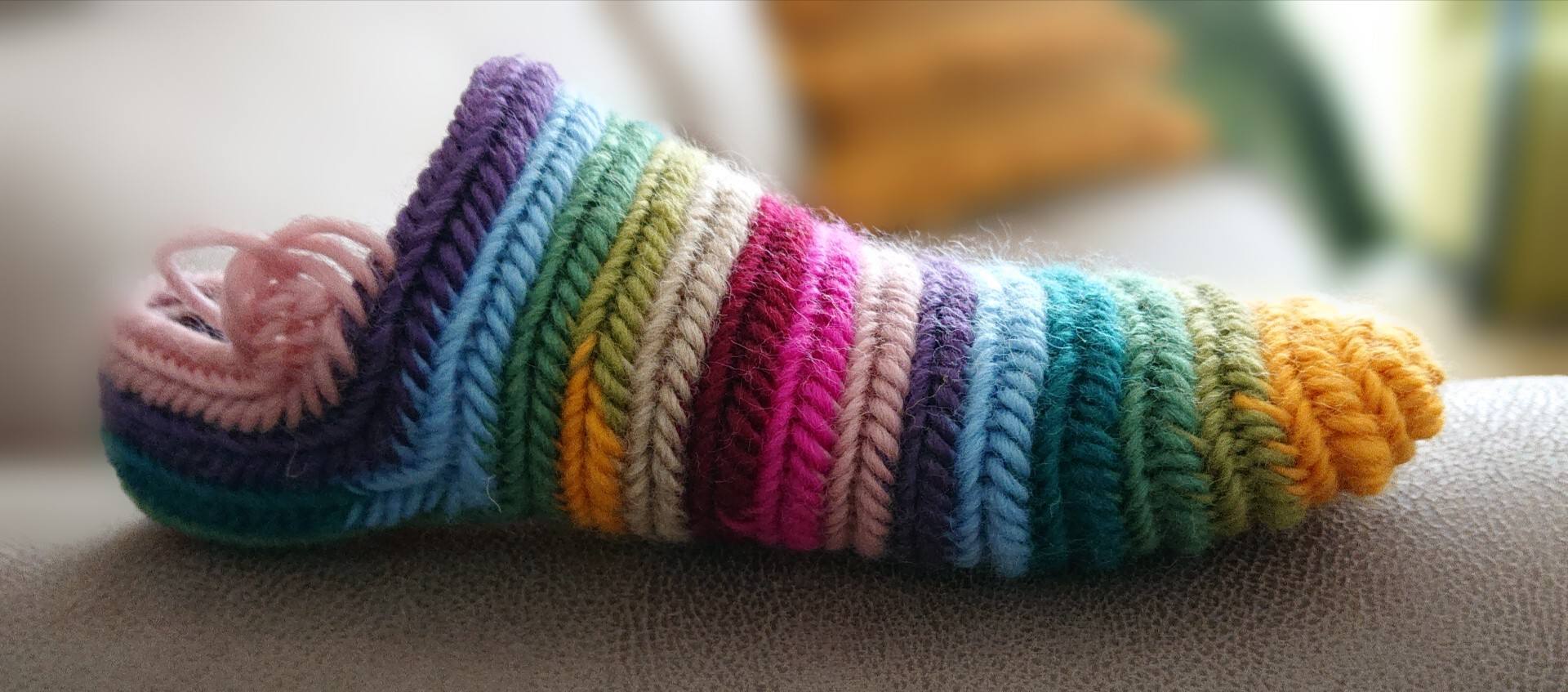 You can already see a bit how the sock is created, it now it looks like a slipper.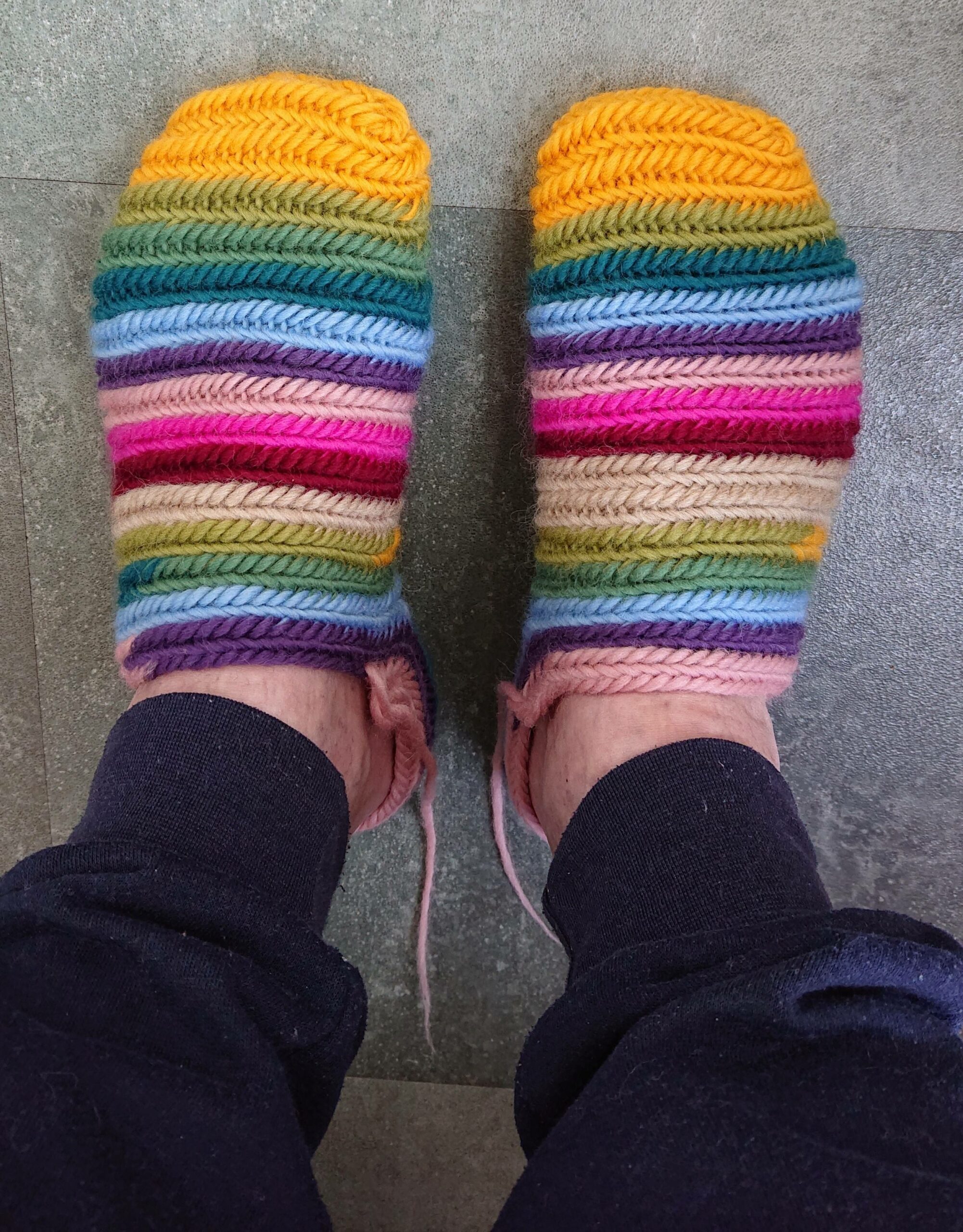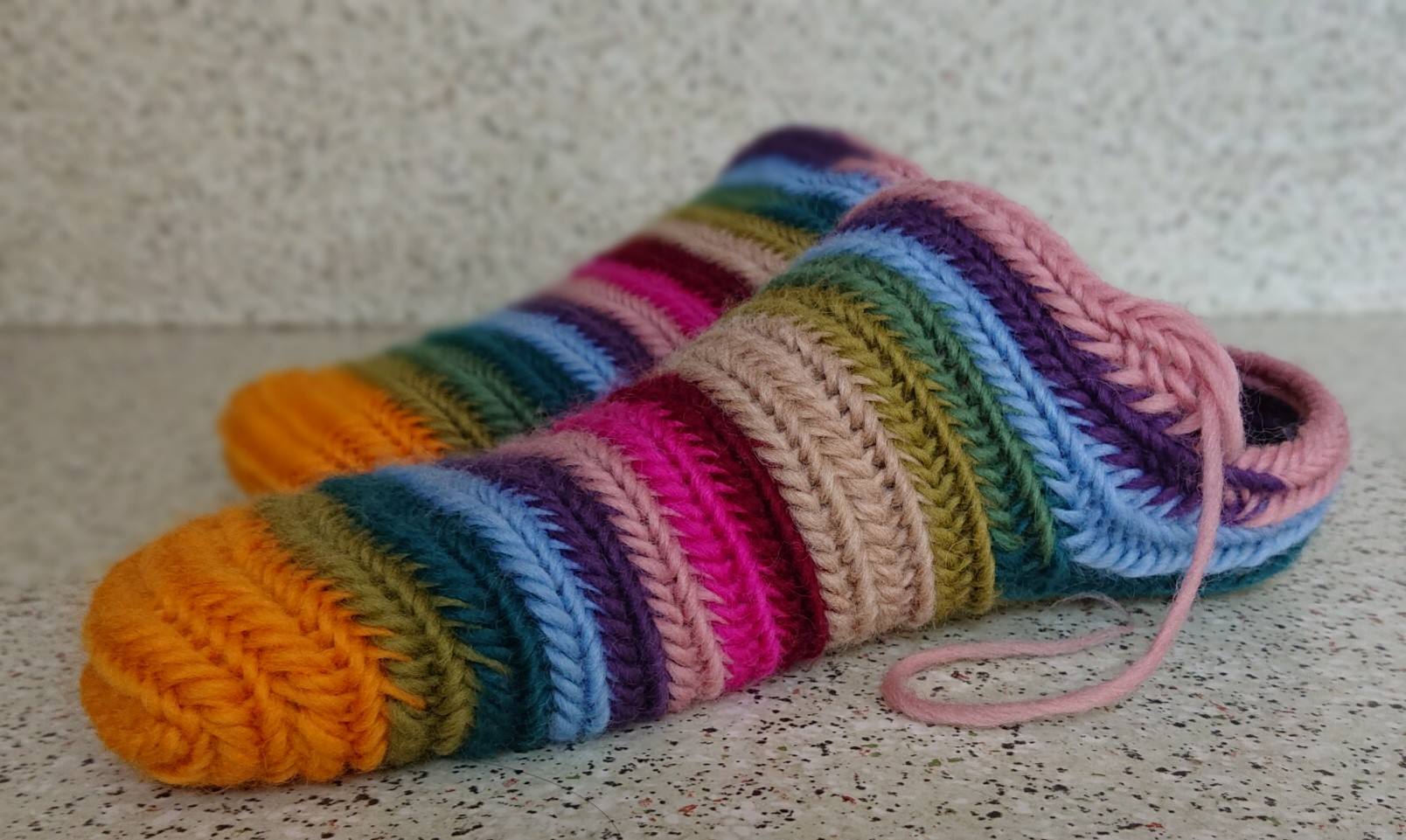 After several rows of needlebinding and fitting I passed the ankle and then needlebinding without decreasing.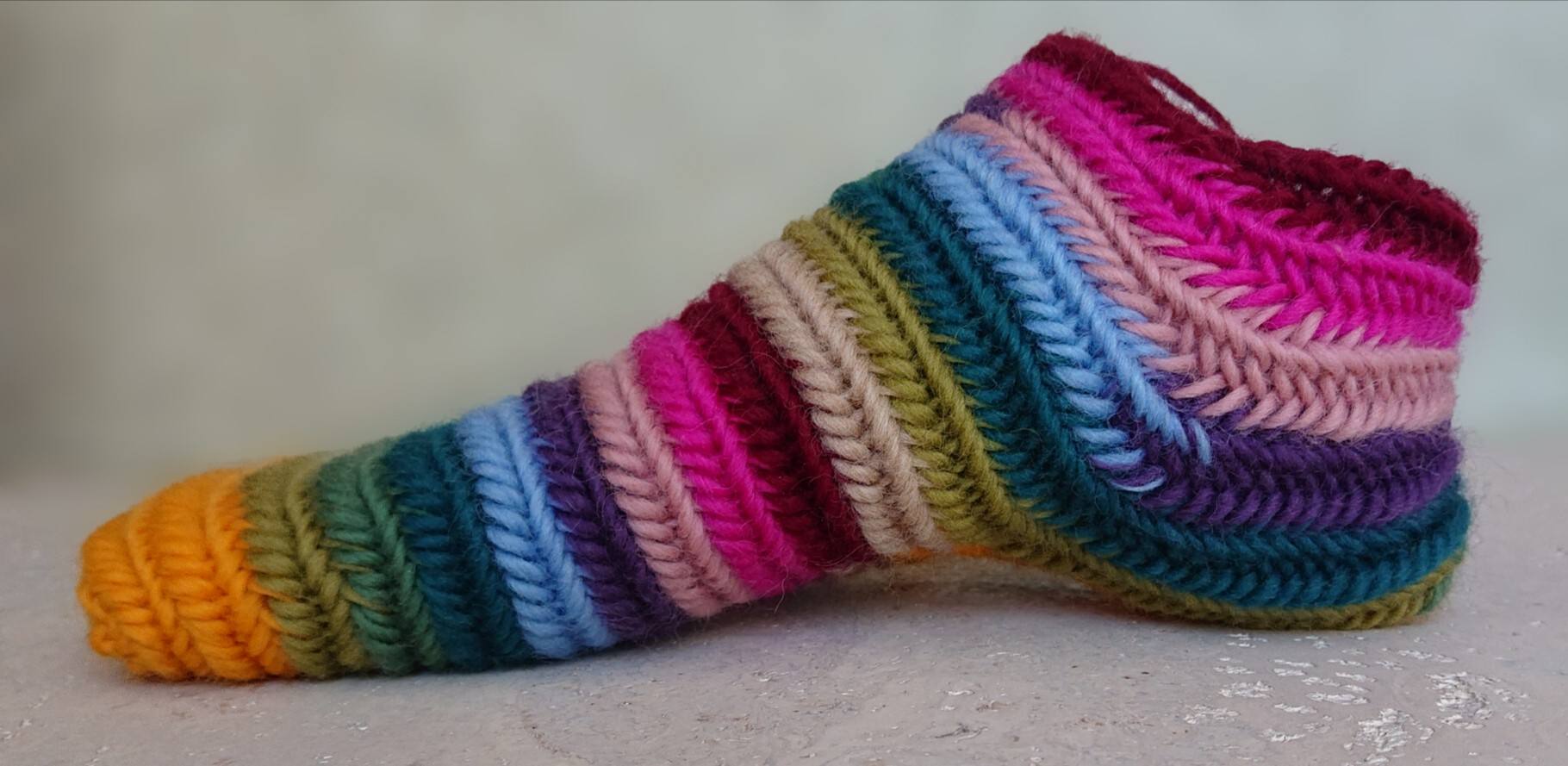 You can choose how long you want to make the sock.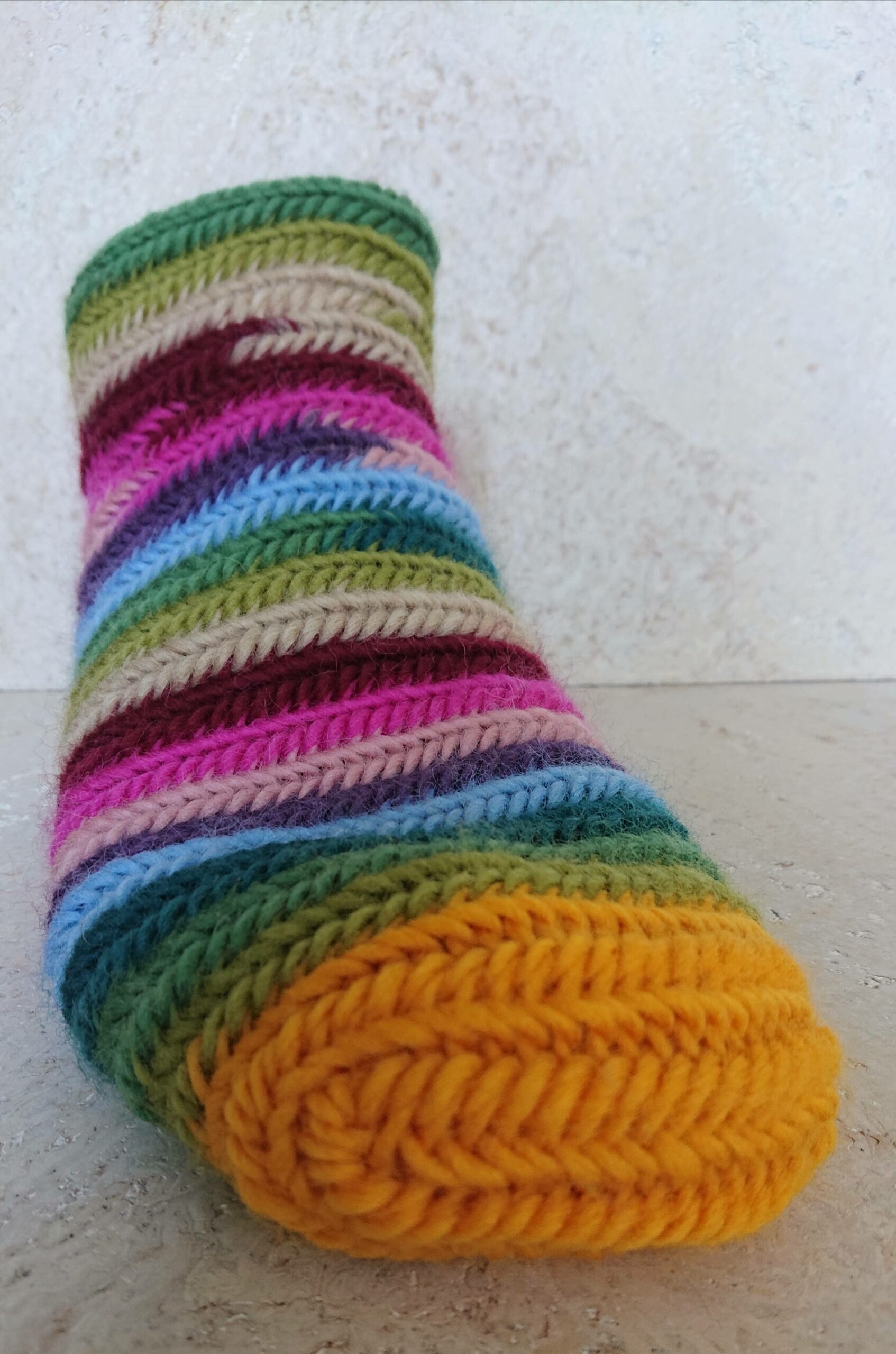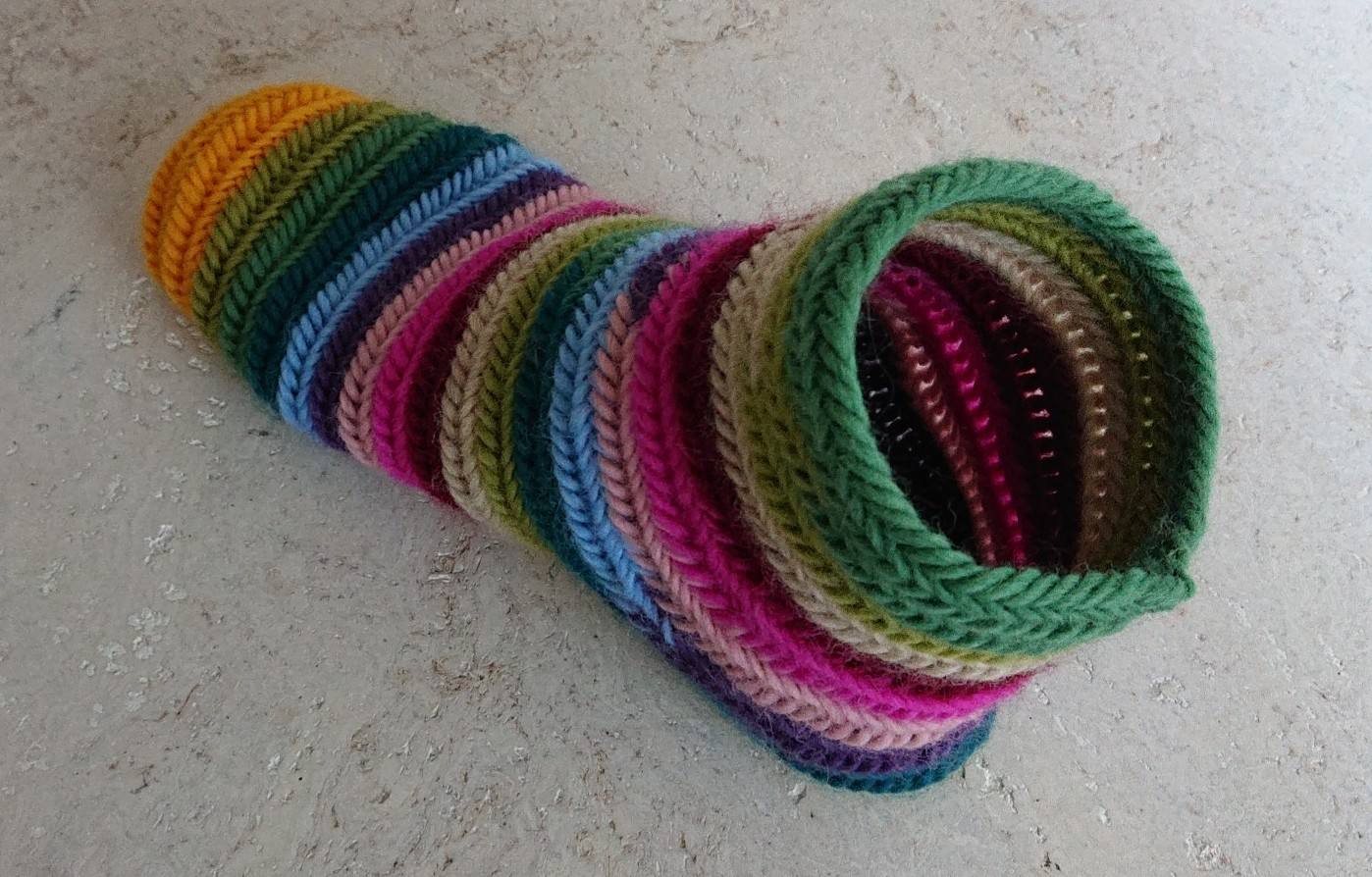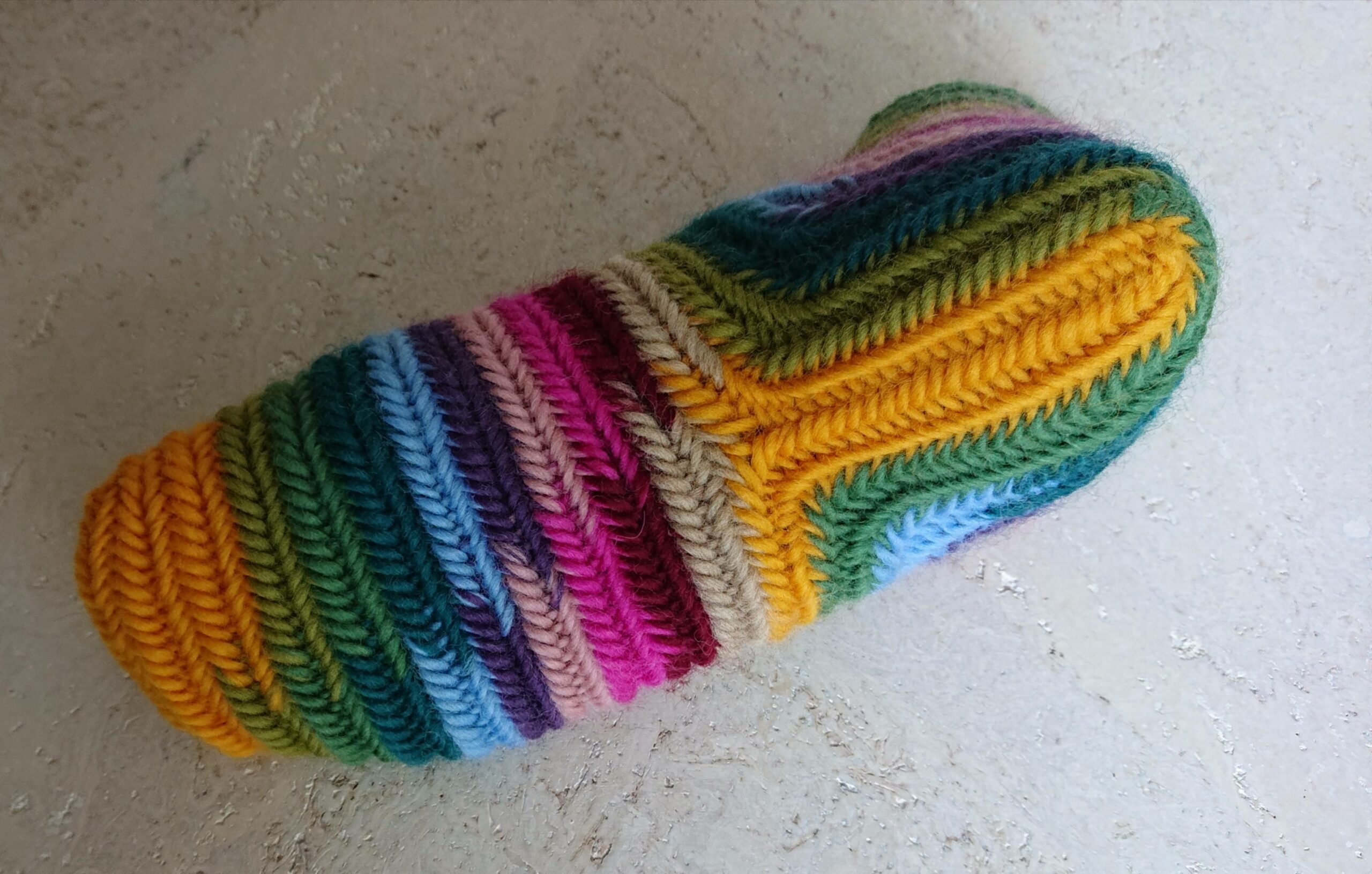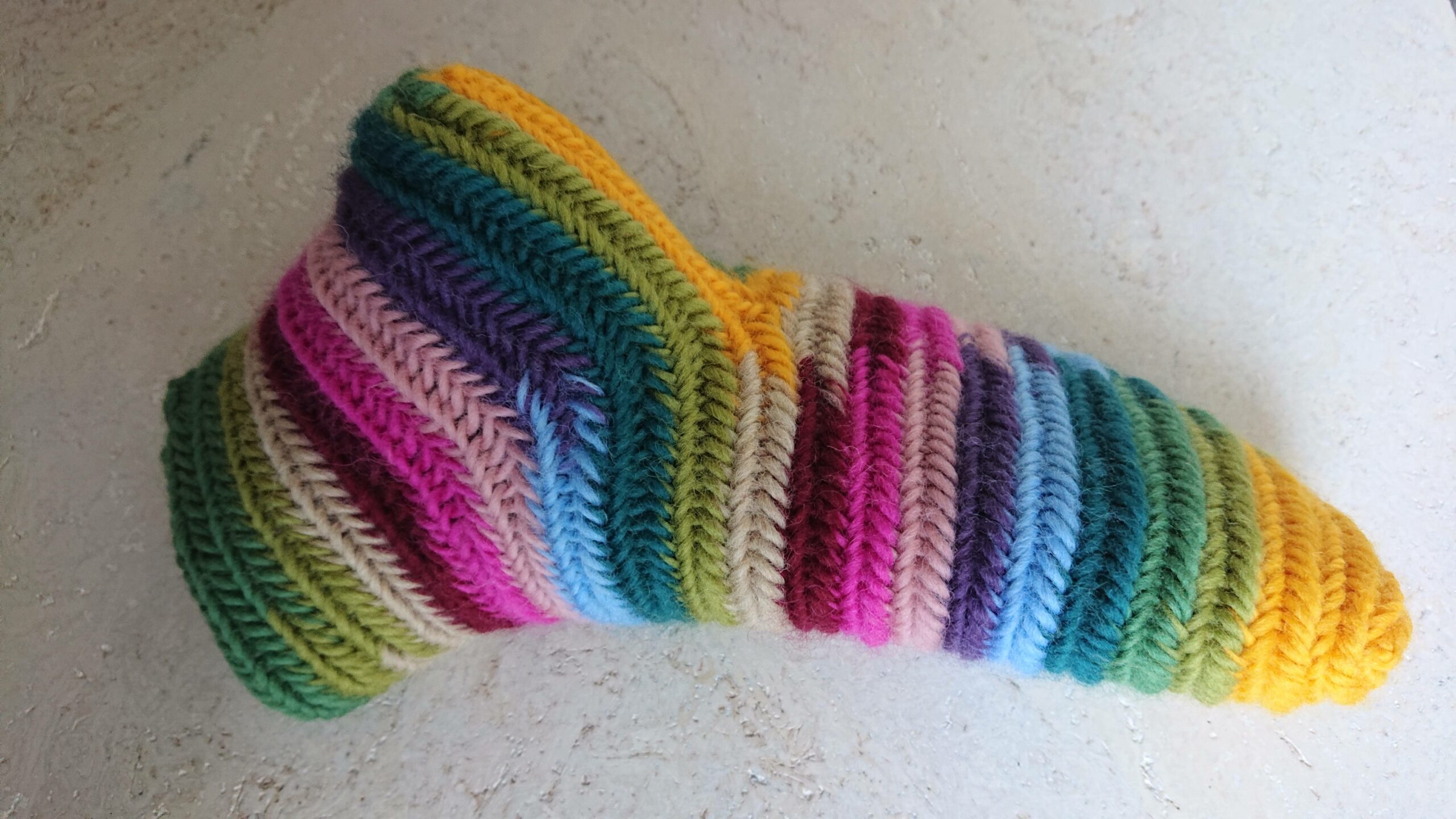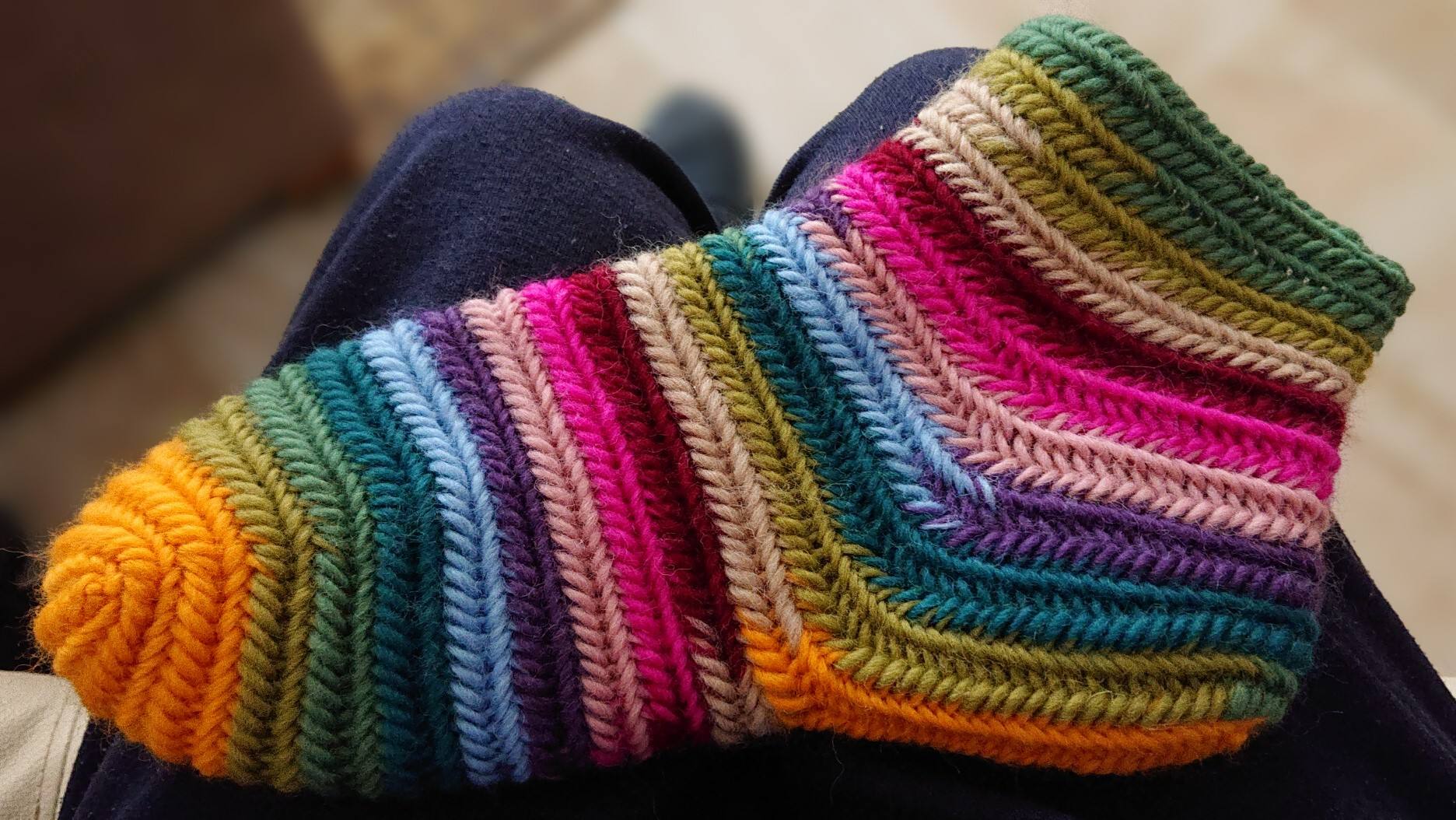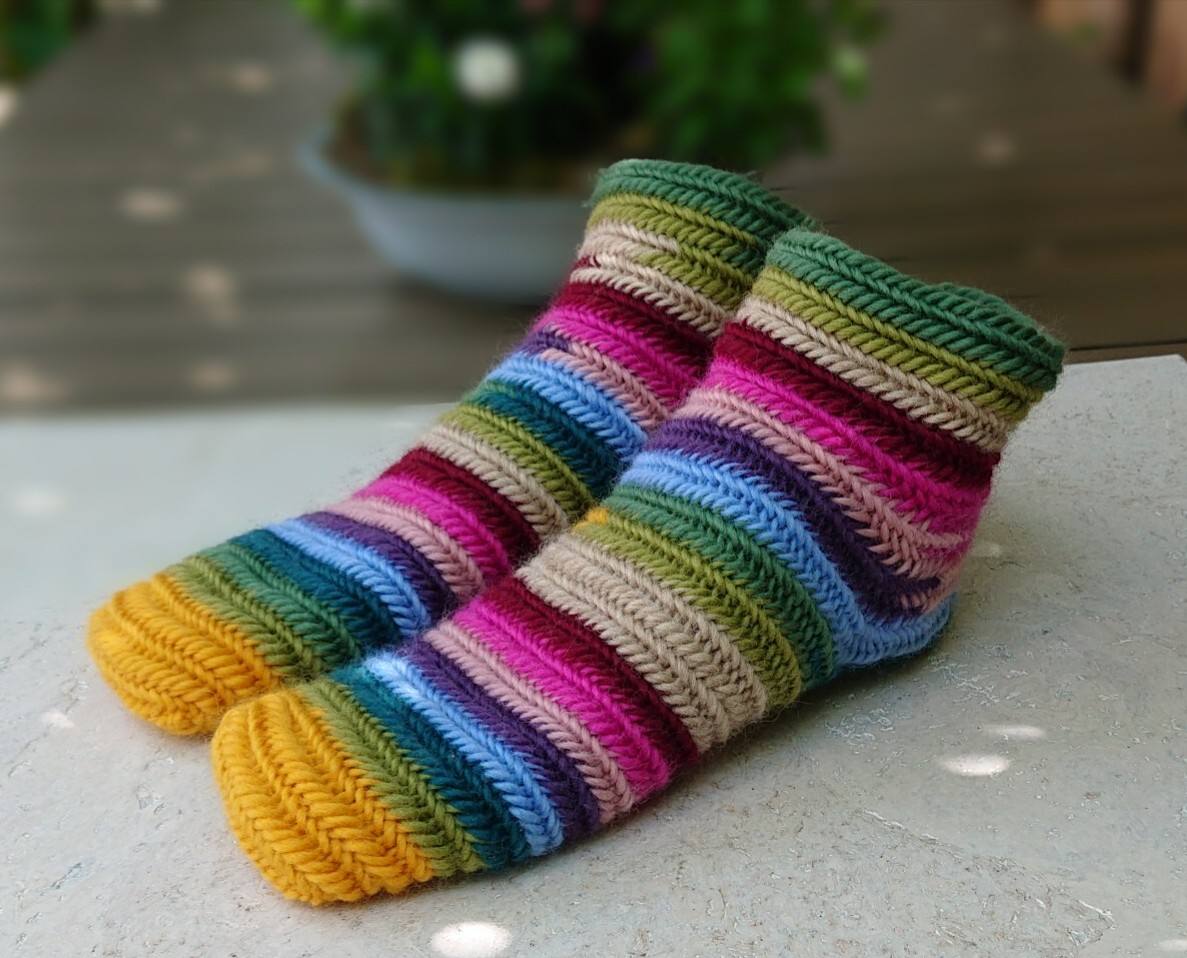 An YouTube video explanation about socks and slippers.
I am very happy that I succeeded in making a sock that fits perfectly and I realize that in Sep. 2018 started with needlebinding and thought it would be very difficult to needlebind a sock and it worked 🙂