Needlebind socks with the Swedish Klas Brita style you get a different kind of heel than the basic socks. These socks are easy to needlebind and have a very beautiful heel and with one needle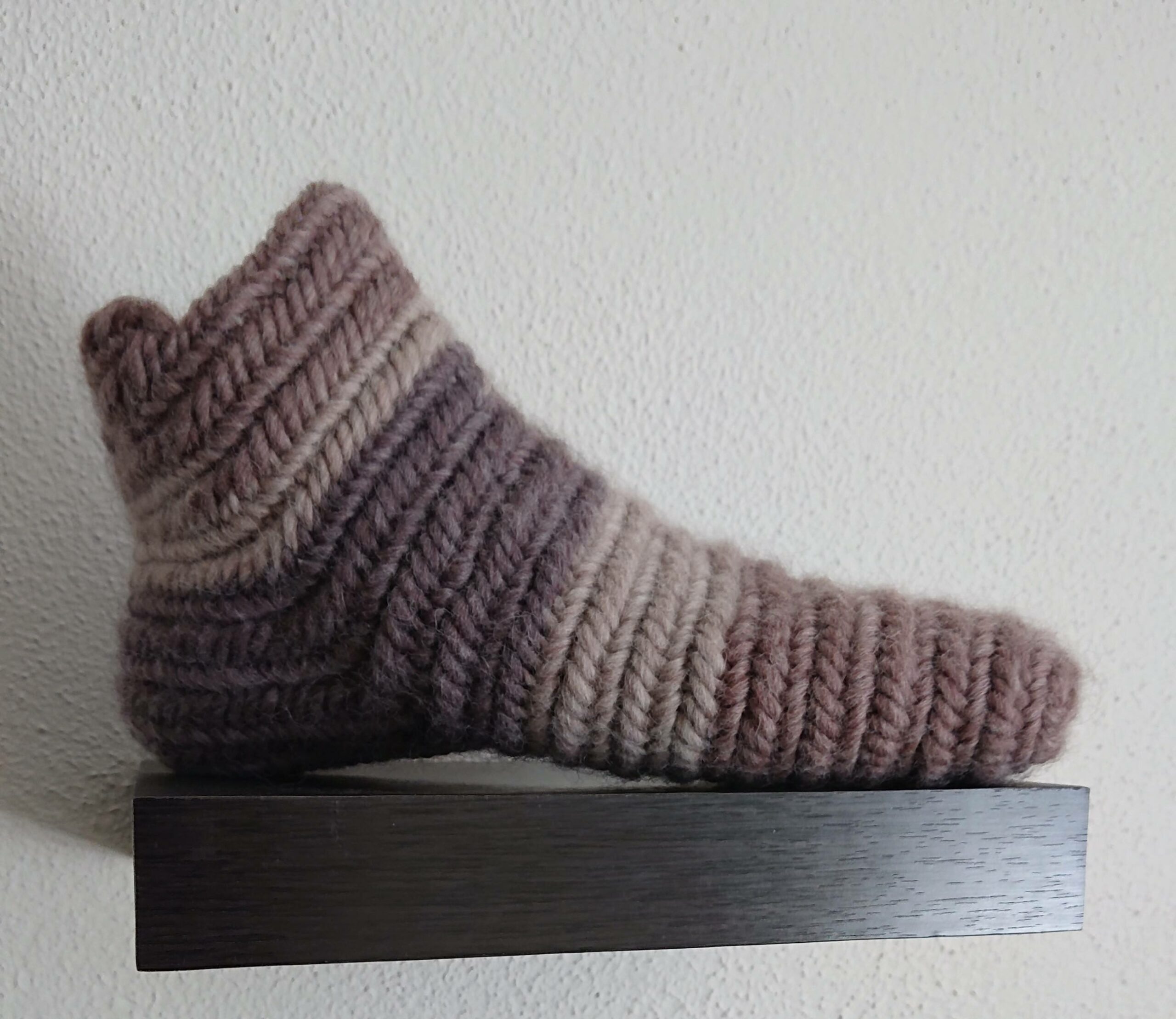 Klas Brita style.
New increasing and decreasing number socks.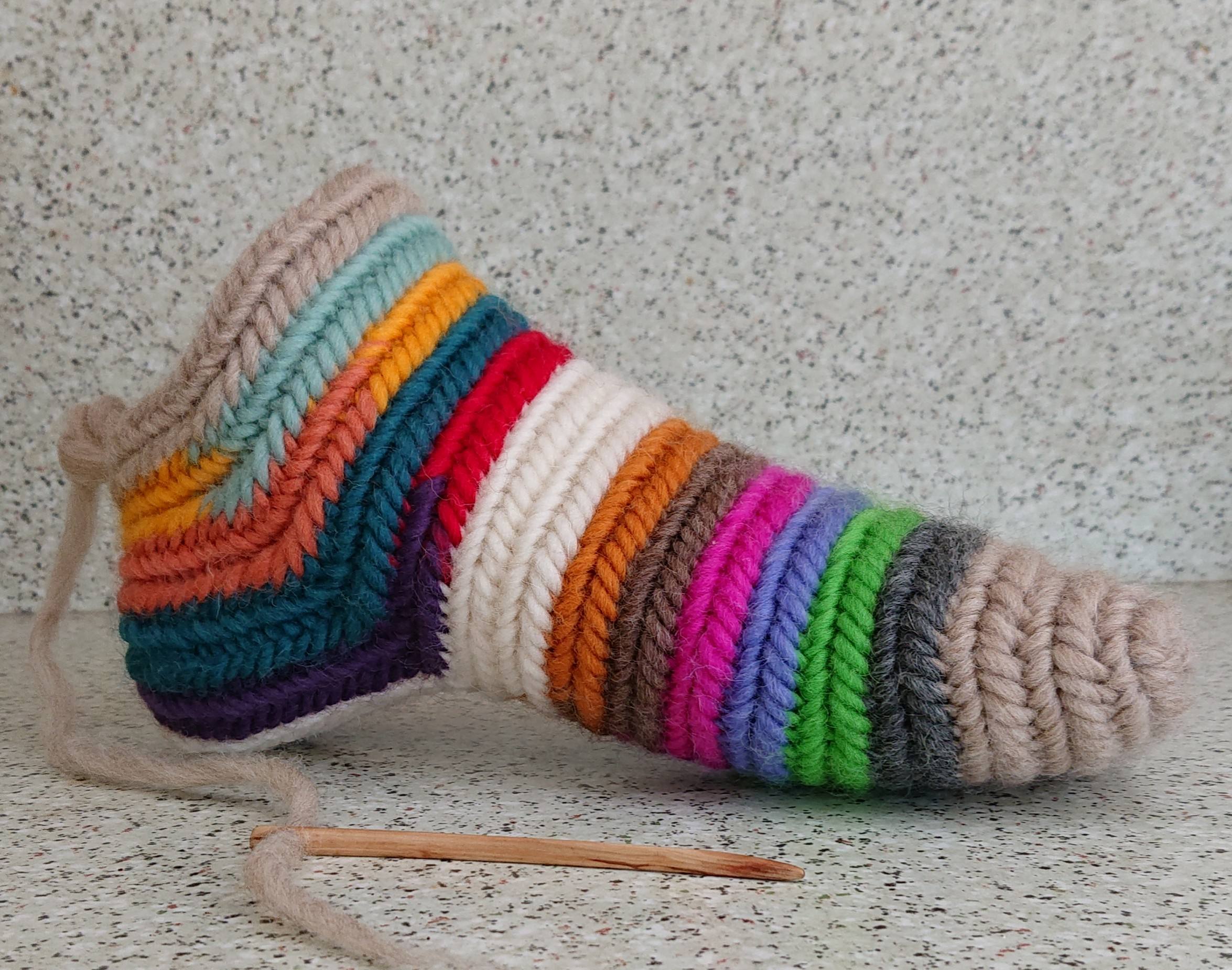 Make a row of stitched (20) and bend back and at the end of the row increase 3 stitches.
And the next rows increase 2 stitiches on both sides, so that the sock becomes wider.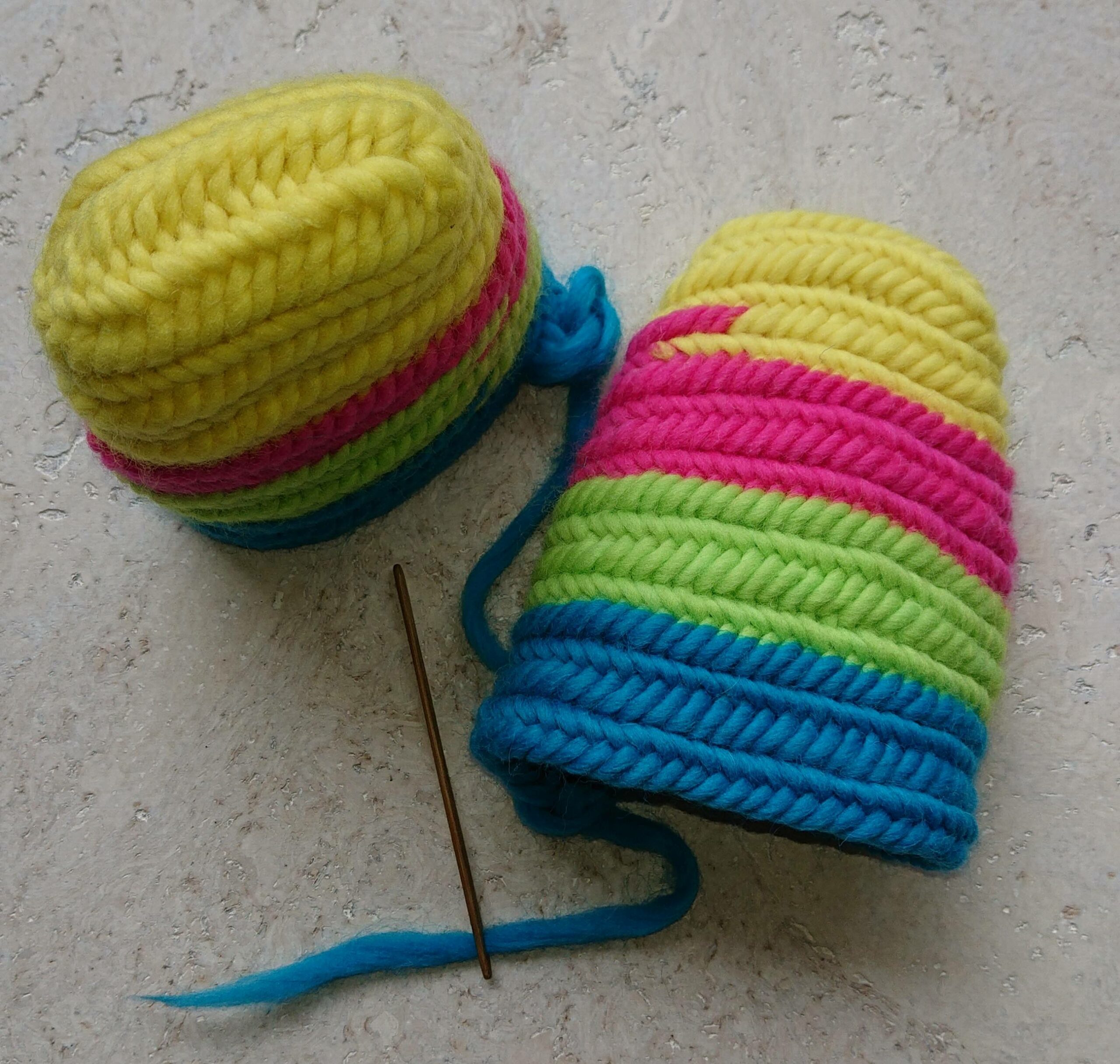 I Needlebind socks at the same time so that they are made with the same strength. I regularly adjust the sock around my feet to see if the size is right.
Slightly beyond the center of the foot i make a loose row of stitches so called 'finger'.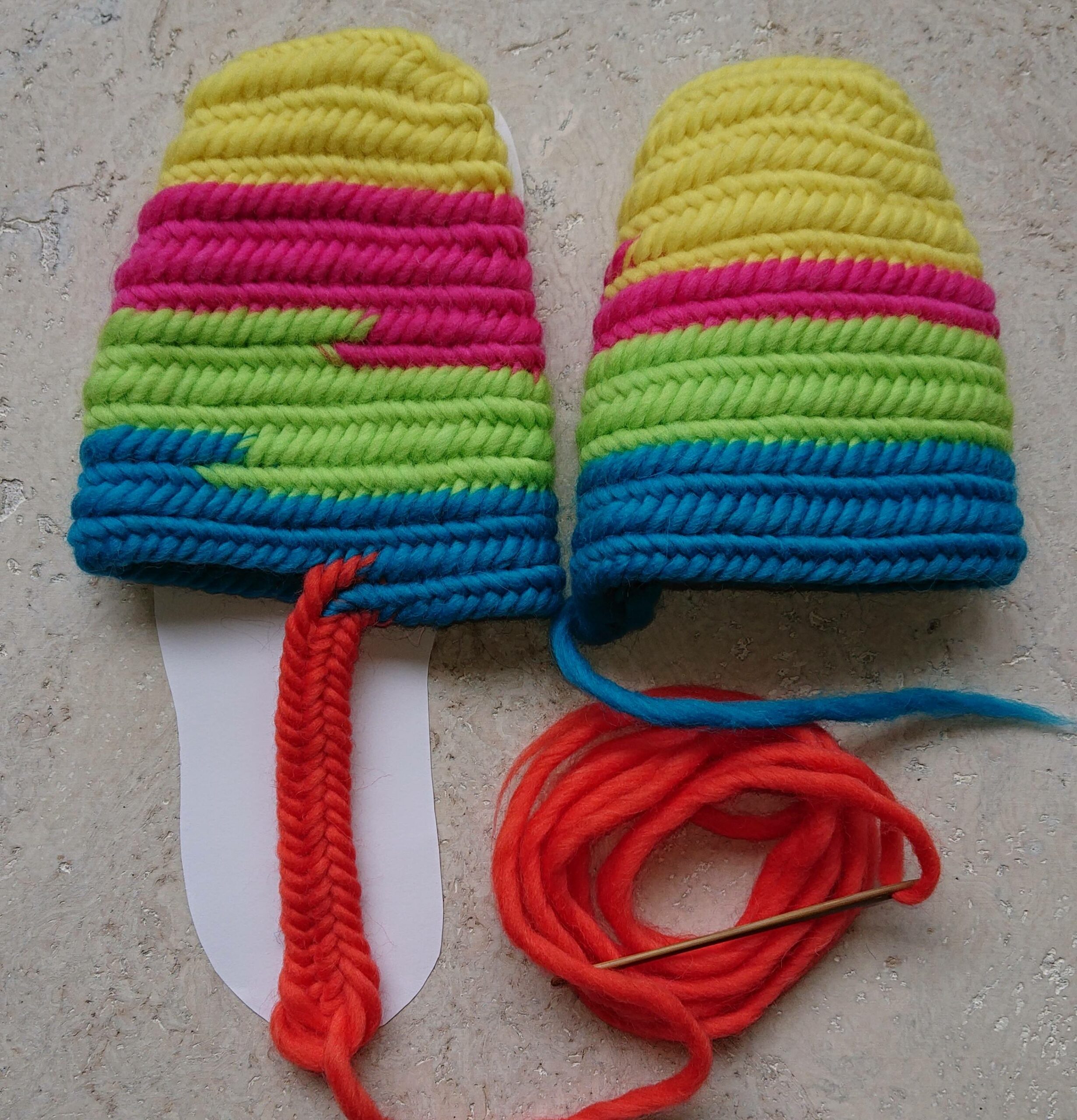 The lenght of the finger is half the lenght of your foot, when needlebind the corner, the lenght of the finger gets shorter, a few centimeters and that is, what we want becauce when you needlebind the heel it becomes longer because of increasing.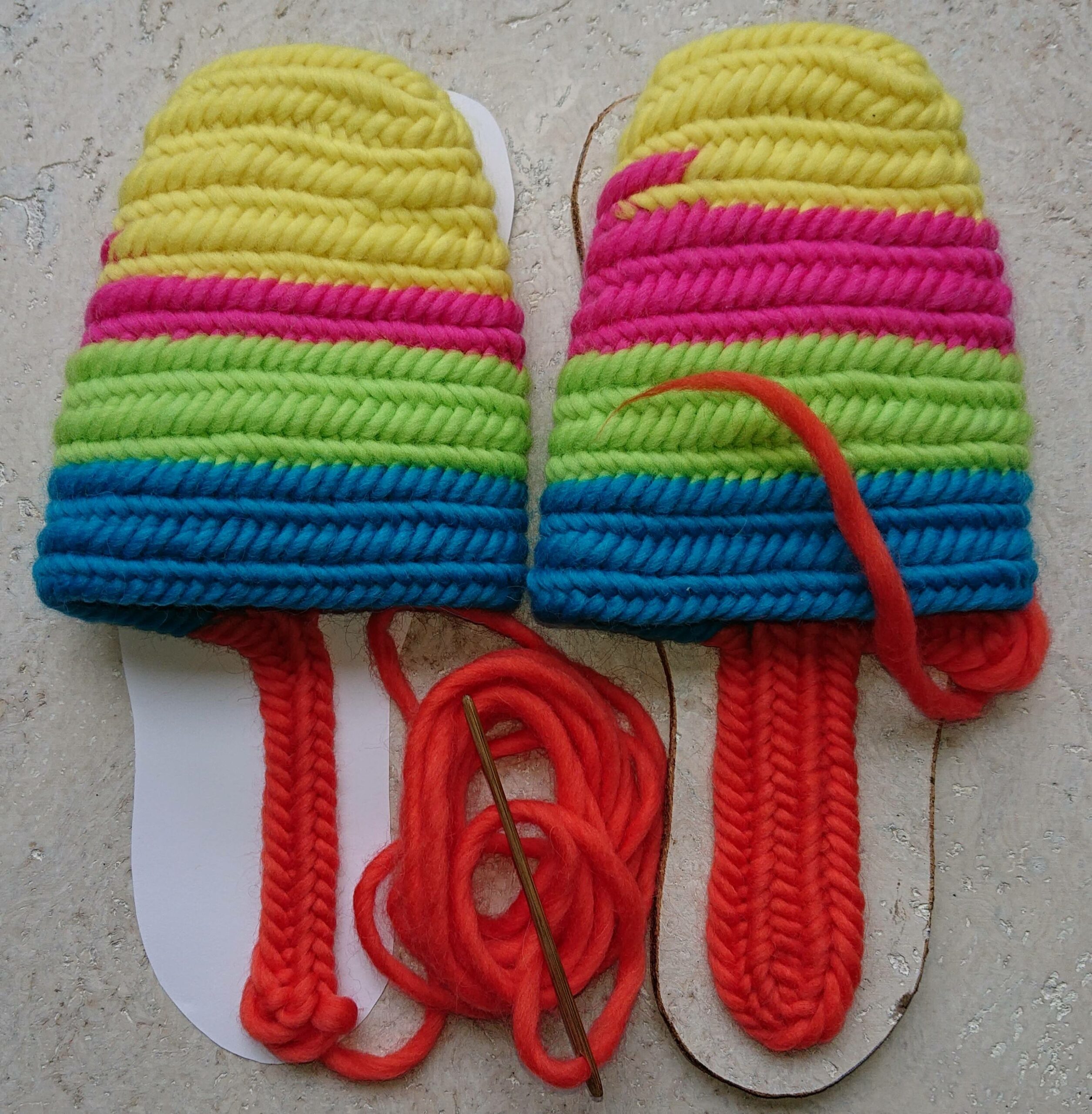 At the base of the finger decrease 3 stitches on both sides. When you reached the top of the finger increase 5 stitches. Then at the base of the finger decrease 5 stitches. When you reached the top of the finger you increace 3 stitches. Now you nalbind 4 rounds with decreasing 5 stitches at base of the finger so that the sharp corners get round.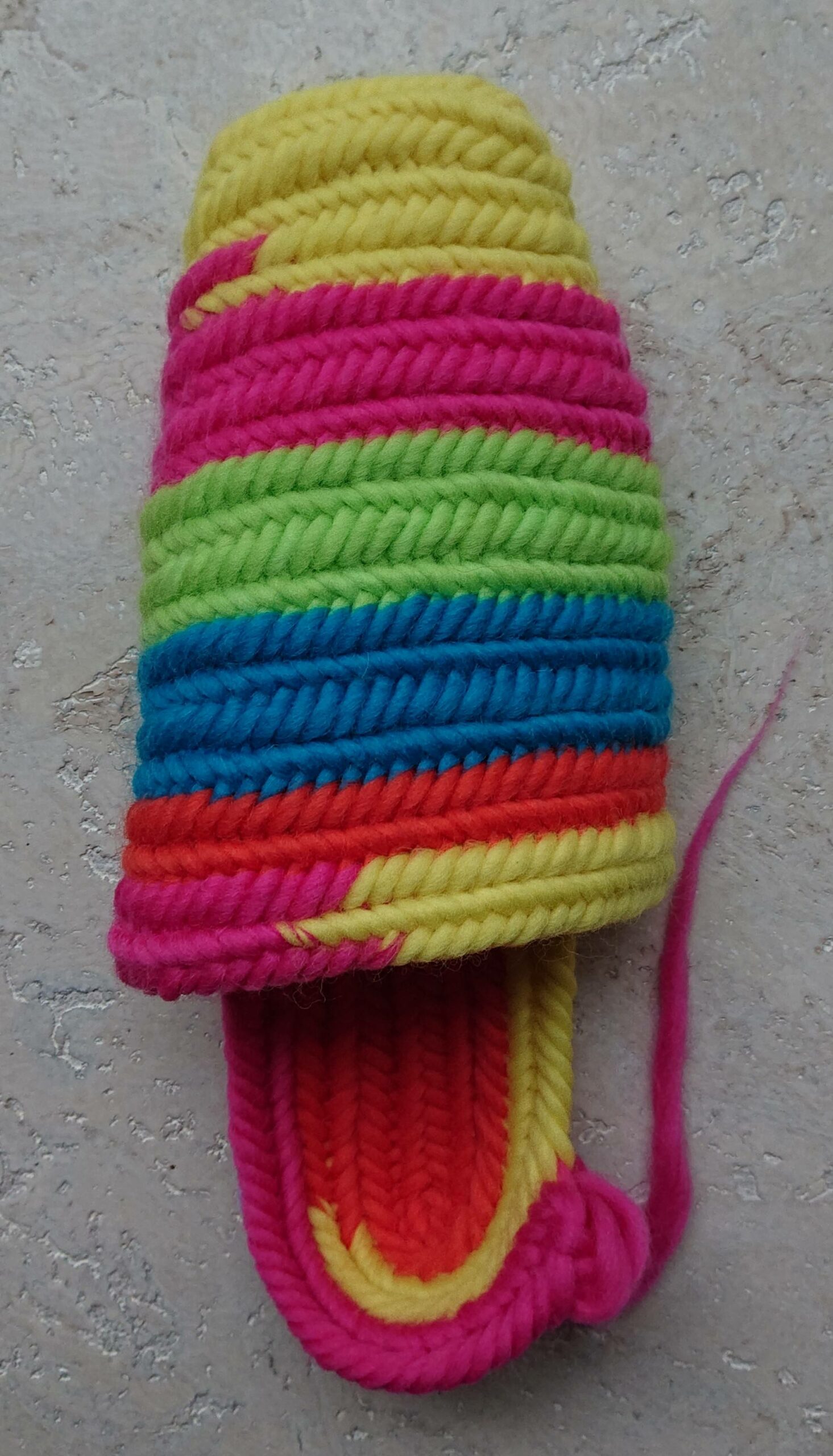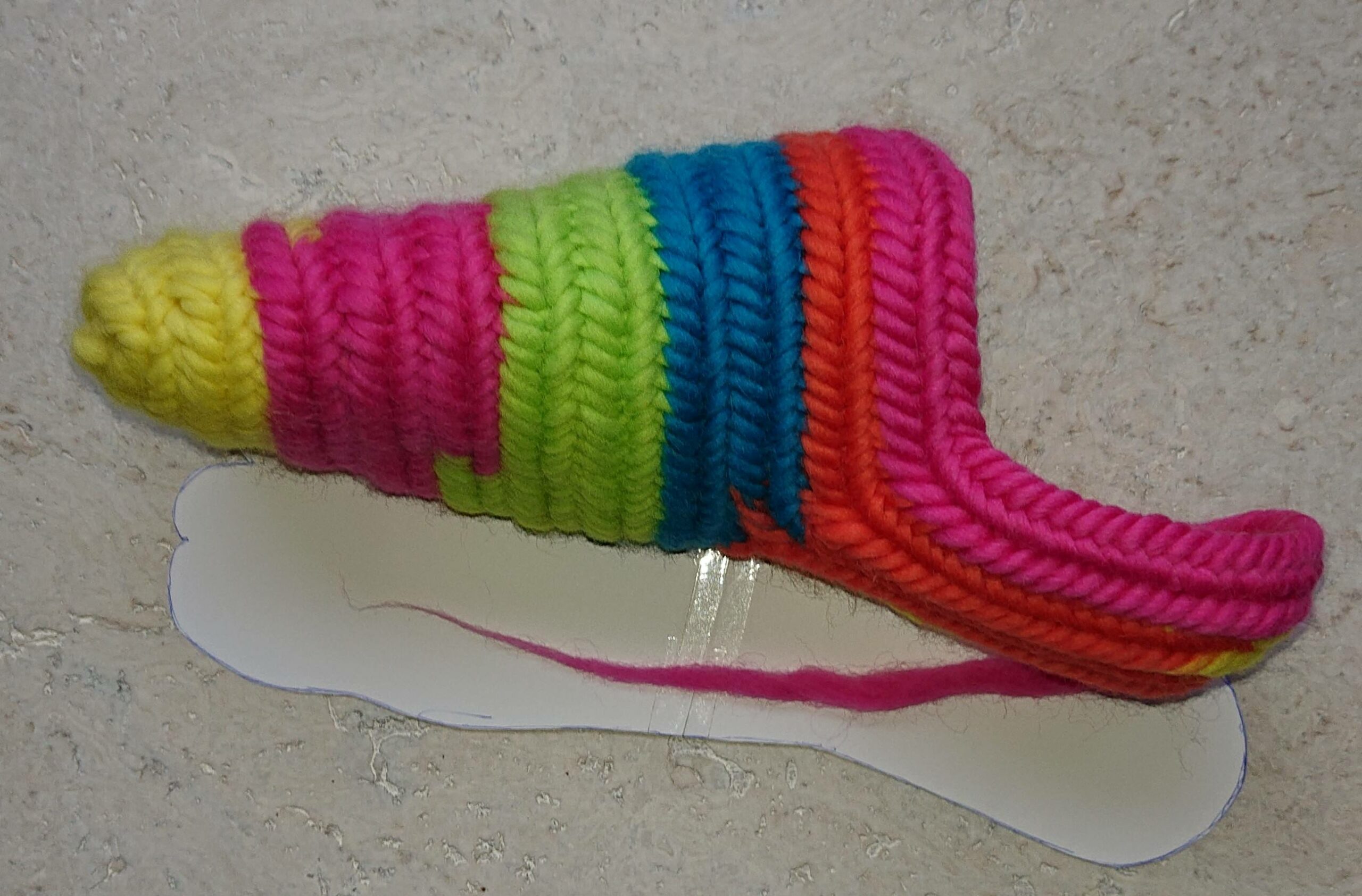 Measure the sock and when you are at the ankle you will not increase more and just needlebind.
If the sock has the desired length then finish the sock.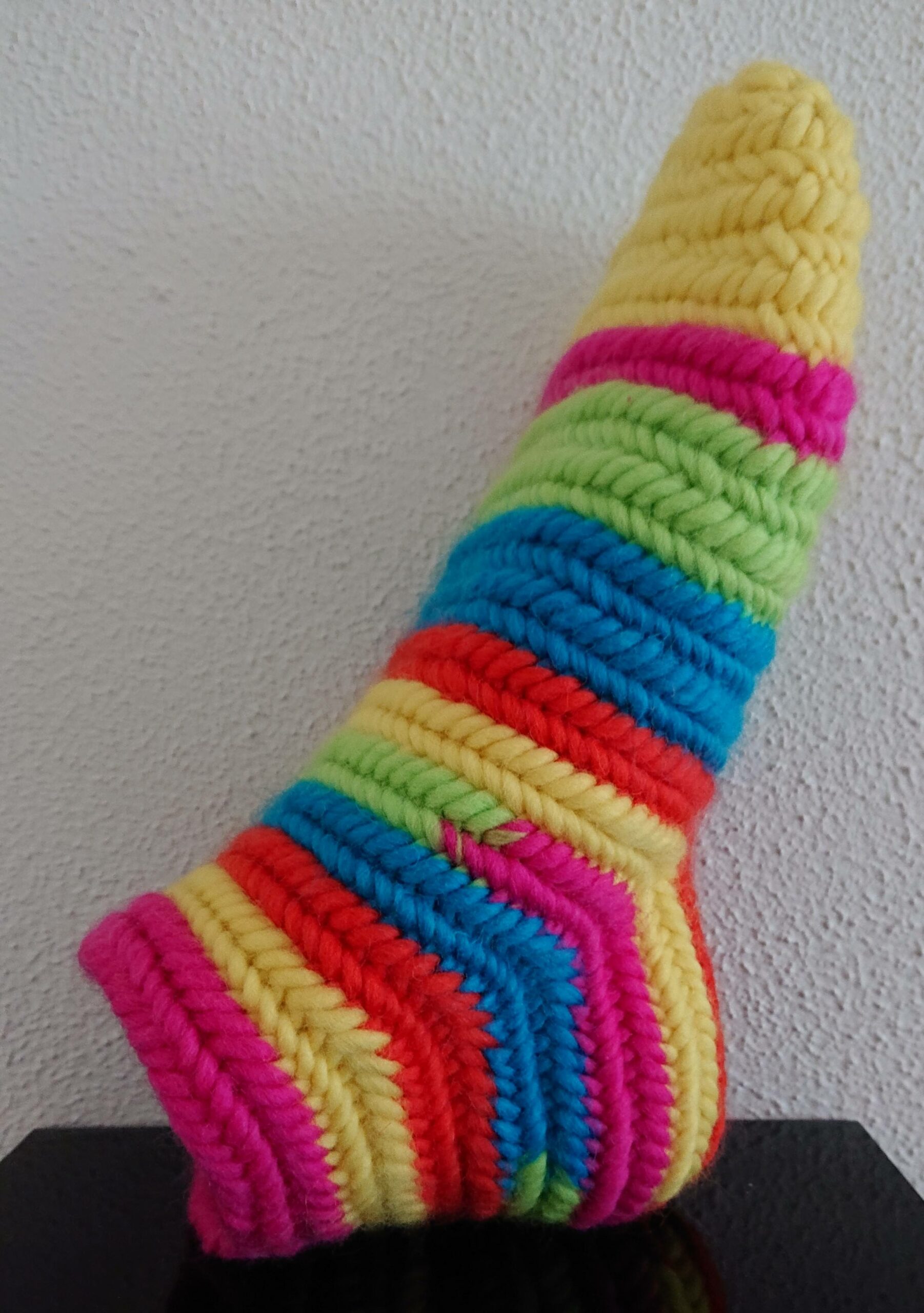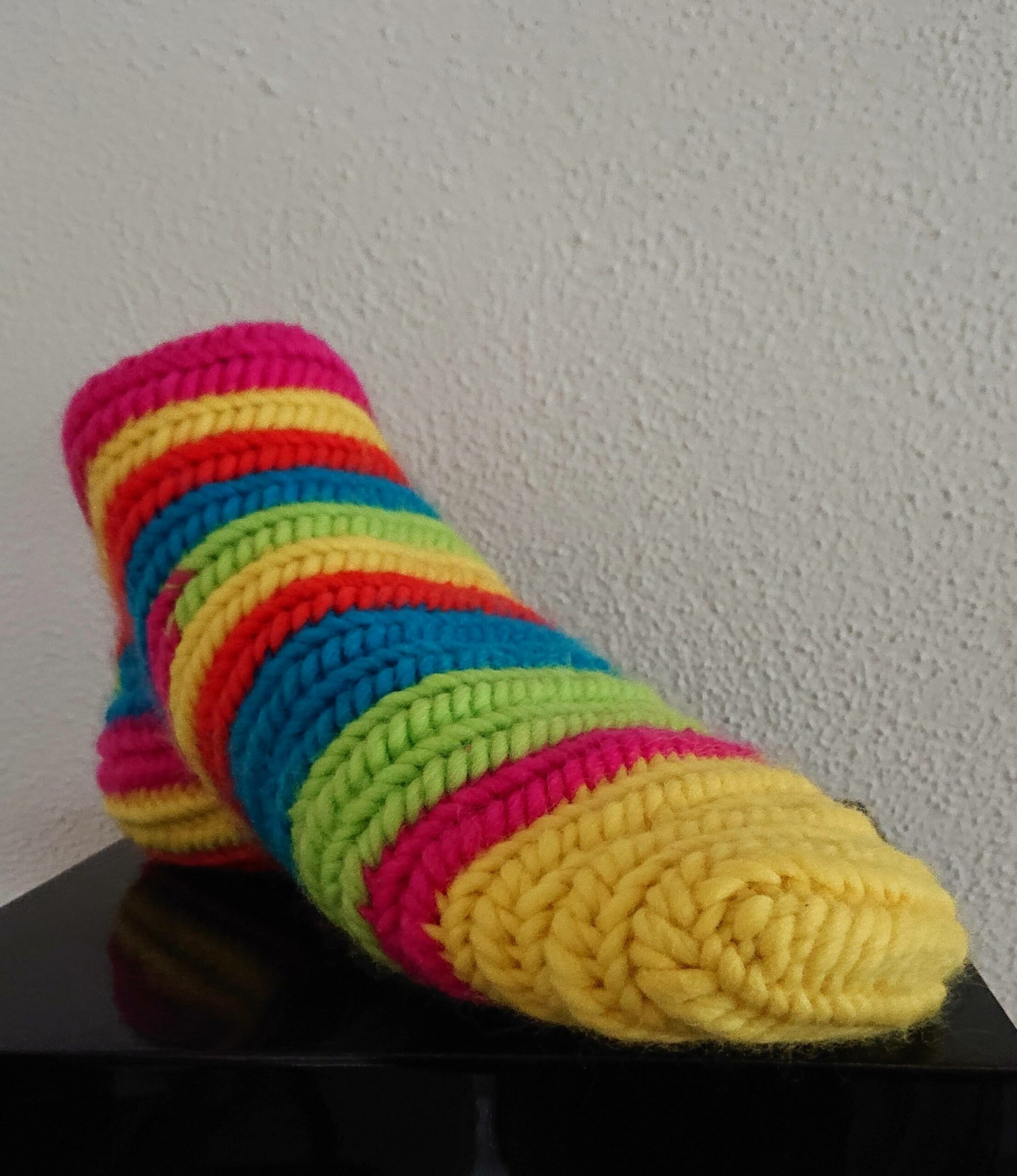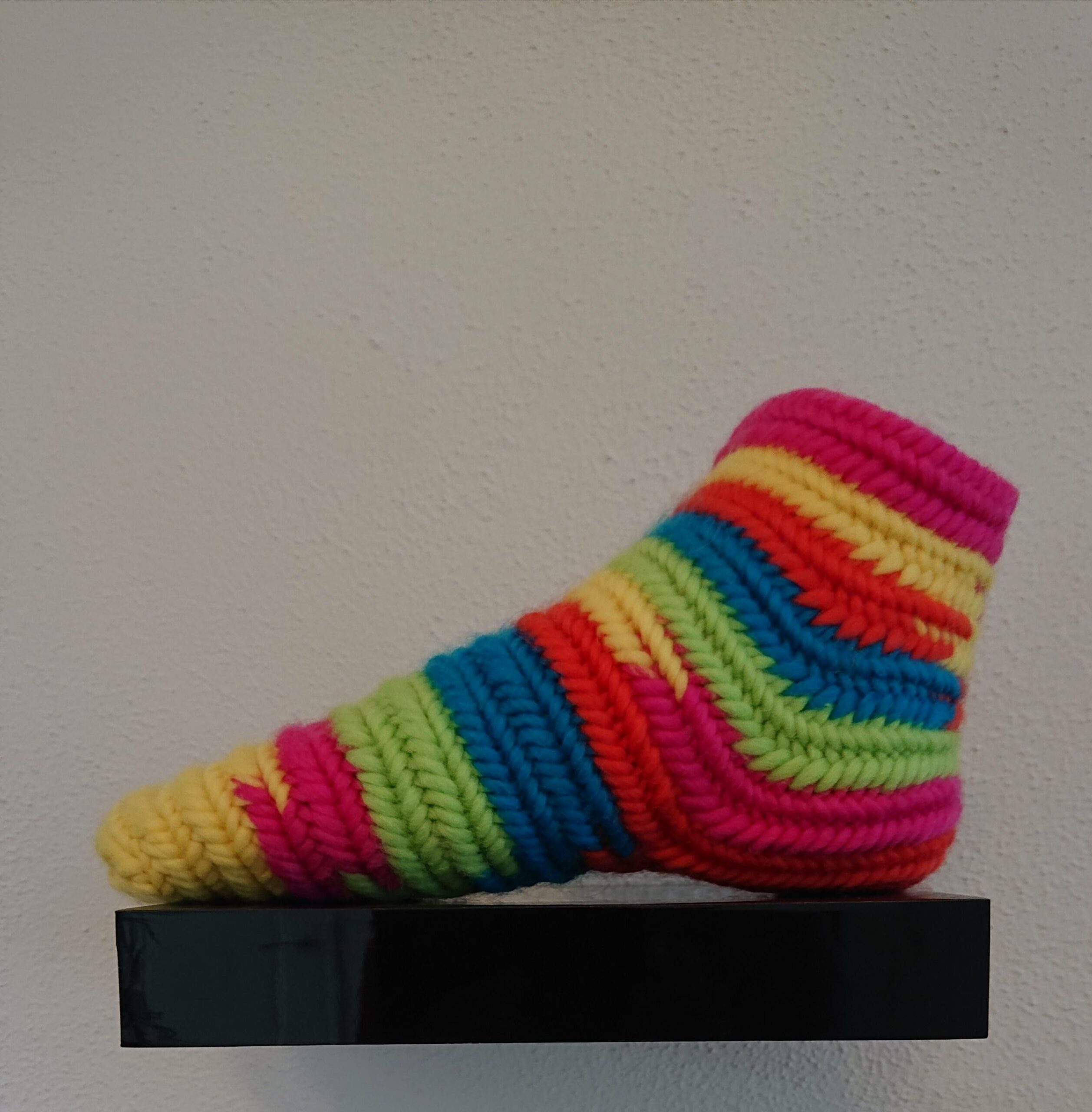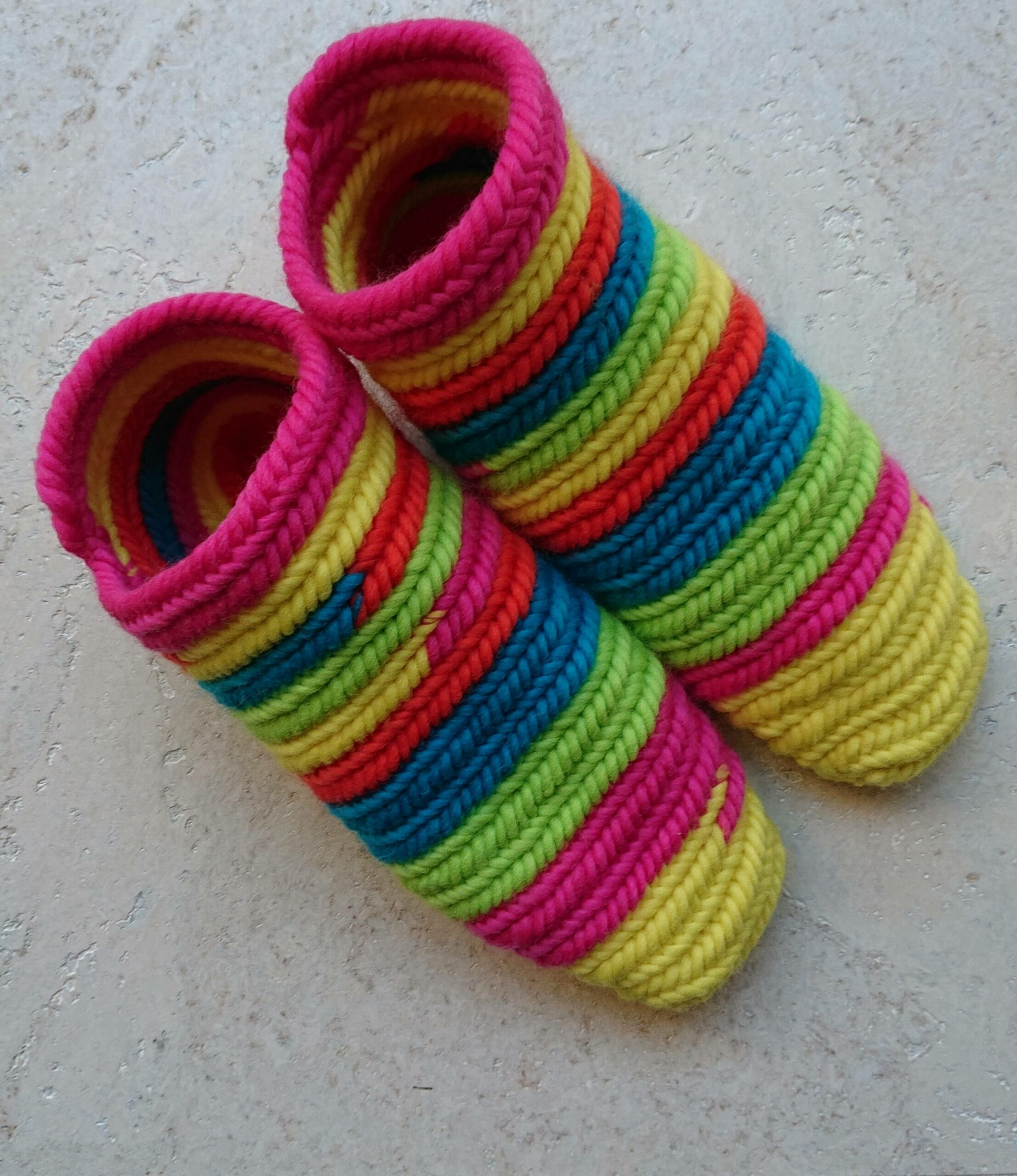 To needlebind socks was a great challenge and i was very very happy that it worked. 🙂